The Department of Orthopaedics and Sports Medicine offers the following clerkships for interested medical students.
Call Expectations for Clerkships in Seattle: All medical students applying into Orthopaedic Surgery are expected to take overnight and weekend call. Students not applying into Orthopaedics who rotate between the months of May and October will also be scheduled to take weekend and overnight call.
Please contact our Medical Education Program Manager, Plinette Sanchez at orthomsp@uw.edu or 206/744-4927 with any questions.
Our Clerkship Sites
The Seattle Cancer Care Alliance is the home of one of the largest sarcoma programs in the country. Northwest Hospital and Medical Center provides an expanding and comprehensive exposure to community orthopaedic practice and patients. This foundation allows our program to enjoy substantial growth. The UW Sports Medicine Center, situated within the athletic training complex underneath Husky Stadium, provides state-of-the-art care to UW's 700 varsity student-athletes and is the preeminent referral center for the University and greater-Seattle community as the only academic sports medicine program in the northwest. Each of these centers provides a unique, balanced, comprehensive, and high-quality educational experience and exposes all residents that train here to the entire depth and breadth of orthopaedic patients and problems.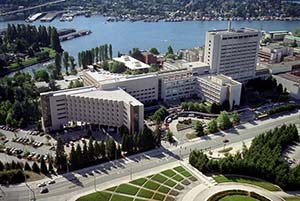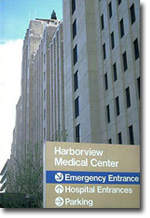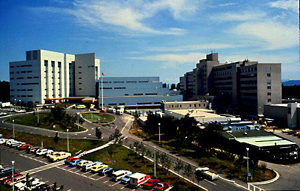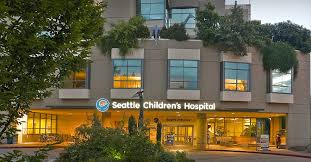 DUTY HOUR POLICY
All rotations comply with the UW institutional duty hours policy and ACGME requirements of the "80 hour work week". This includes work hours, time between shifts, days away from hospital activities and total work hours.
Clerkship Evaluations
All clerkship evaluations are completed through E*Value. Please find examples of the evaluations below: