EMTRCS Invoice Payment
Please use the Pay Now button below to pay your UW Orthopaedics and Sports Medicine EMTRCS invoide imaging invoice.
Click the Pay Now button below.

Enter the amount owed from your invoice.

Include your invoice #.

Receipt will be sent to the email you provide.
Credit Cards accepted: Visa, Mastercard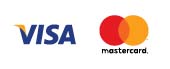 Returns/Refunds/Cancellations: There is a $15 processing fee for all cancelled orders after 24 hours. Please contact us at orthohlp@u.washington.edu if you have any questions about your payment.