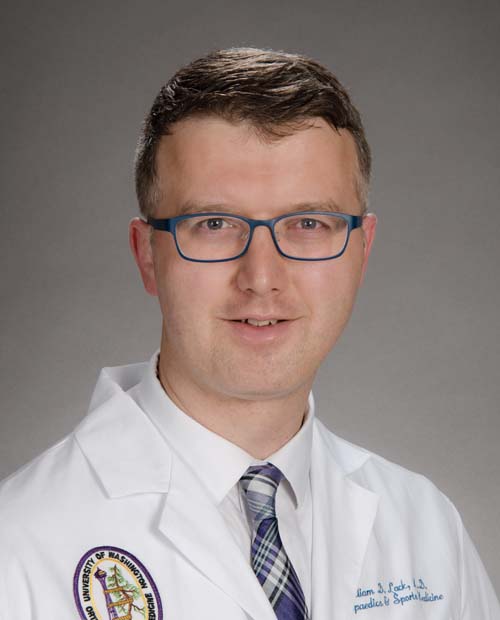 Residency
University of Iowa Hospitals and Clinics
About
Dr. Lack is a specialist in orthopaedic trauma surgery with an interest in joint arthroplasty. He is a UW assistant professor of orthopaedic surgery practicing at Northwest Hospital and the VA Puget Sound Healthcare System.
Dr. Lack earned his bachelor's degree in biomedical engineering from the University of Iowa and his M.D. from Harvard Medical Schol in Boston, after which he completed his orthopaedic surgery residency at the University of Iowa.
Before joining the UW he developed his skills over the first five years of his career at Loyola University Medical Center just outside Chicago, becoming board certified during that time. There he had served as the director of clinical research within the orthopaedic department and he remains actively involved in research at UW.
Patient Care Philosophy
"I became a physician to serve those in need and I enjoy spending time answering questions and explaining treatment options. As an orthopaedic surgeon I believe it is best to make shared decisions with patients. By doing so, we can optimize care around a given patient's specific clinical problem and unique personal goals."
Clinical Interests
Fracture care (surgical and non-surgical)
Joint arthroplasty
Personal Interests
Family time; Reading (fiction and nonfiction); Running and cycling; College football (fan of the Iowa Hawkeyes)
Make an Appointment
11011 Meridian Avenue N.
Suite 201
Seattle, WA 98133
Seattle Division
1660 South Columbian Way
Seattle, WA 98108
Phone
206.762.1010 or 800.329.8387
Research
Fracture healing
Minimizing surgical site infection
Improving systems of care