Welcome!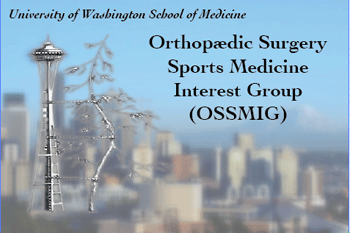 The Orthopaedic Surgery and Sports Medicine Interest Group (OSSMIG) serves to provide University of Washington Medical Students with opportunities to learn about and experience the fields of Orthopaedic Surgery and Sports Medicine. Throughout the course of the year we will be coordinating various activities that allow students to interact with Residents and Faculty in Orthopaedic Surgery and to explore their interests in the specialties. This year we hope to increase OSSMIG's peer mentoring capacity by having regular events with upperclass students who plan to match (or have matched) in Orthopaedic Surgery. We also plan to host opportunities for hands on learning by coordinating several operative anatomy and musculoskeletal exam workshops. If you have any interest in exploring or pursuing a career in Orthopaedic Surgery and/or Sports Medicine, we look forward to meeting you and your participation in OSSMIG events.
OSSMIG Mailing List
Sign up for the OSSMIG mailing list at: http://mailman1.u.washington.edu/mailman/listinfo/ossmig_members.
Preceptorships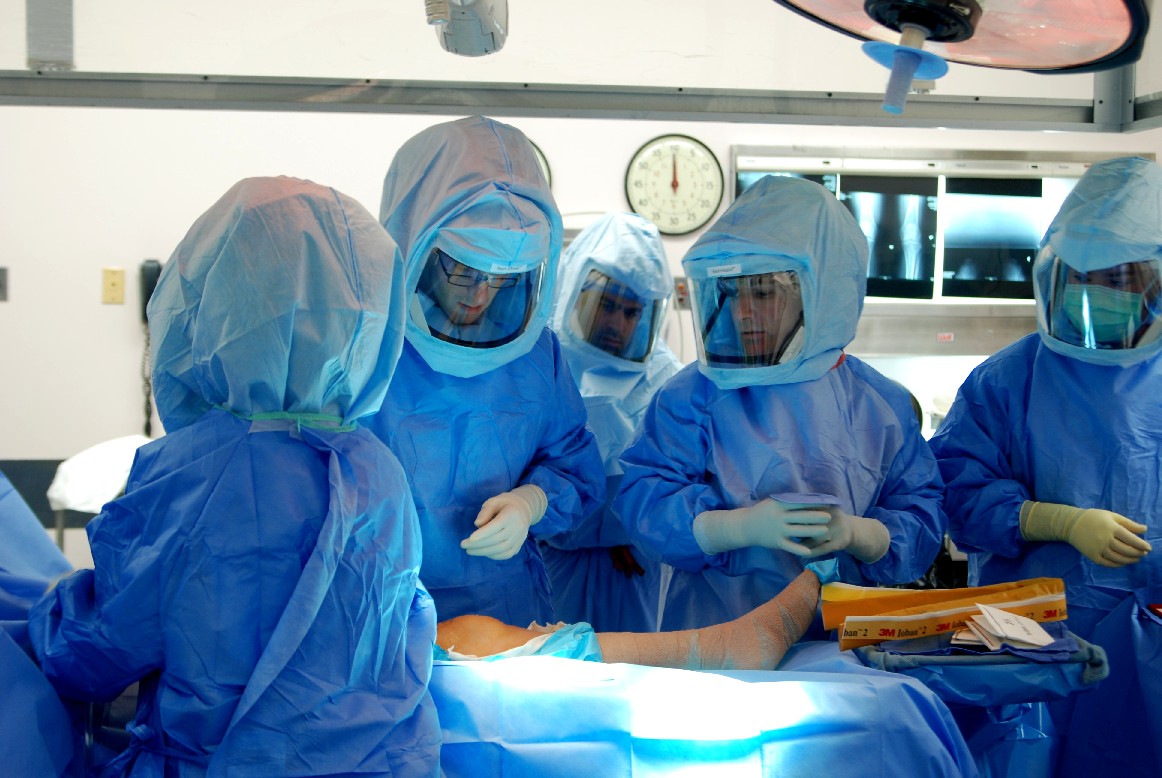 Interested in an Orthopaedic Surgery or Sports Medicine Preceptorship?
To begin the planning process for preceptorships please read the information here and then contact the Department of Orthopaedics and Sports Medicine Medical Education Program Manager: Plinette Sanchez at
plinsan@uw.edu or 206/744-4927.
Past OSSMIG Events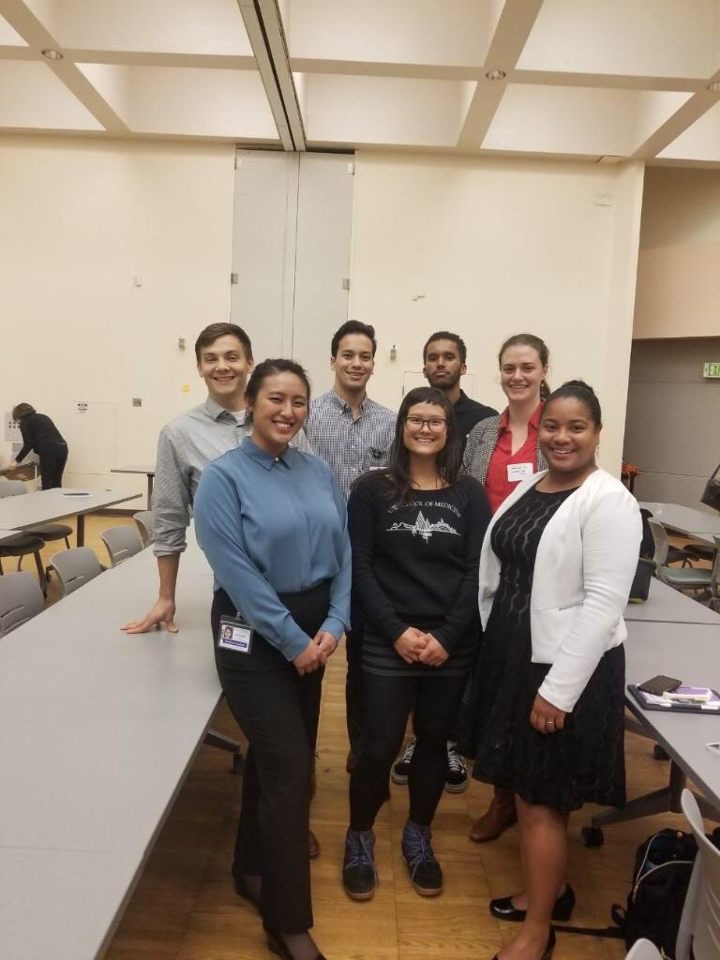 Nth Dimension Bioskills Workship - Sept. 27, 2019
Nth Dimension, in coordination with OSSMIG and the UW Department of Orthopedics, hosted a Bioskills Workshop and orthopedic symposium for undergraduate and health professional students. The Bioskills Workshop included five separate interactive stations where UW orthopedic attendings and residents demonstrated different procedures and guided students as they learned how to use the orthopedic tools. Learn more about the programs and fellowships Nth Dimension offers.
---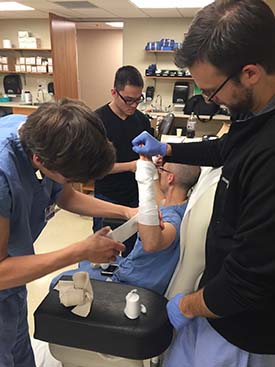 Splinting Workshop Hosted by OSSMIG thanks to UW Residents - May 4, 2015
Check out more images from the Splinting Workshop in our Photo Gallery.