Associate Professor

Director of Orthopaedic Trauma Research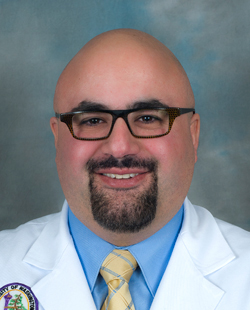 Medical School
Boston University School of Medicine
Internship
Univ. of Calif. San Francisco (Orth)
Residency
Univ. of Calif. San Francisco (Orth
Fellowship
Traumatology, Harborview Medical Center/University of Washington
Board Certification
Board Certified
About
Dr. Firoozabadi received his bachelor's degree in Molecular Cell Biology from University of California, Berkeley. He received his M.D. from Boston University School of Medicine and graduated Magna Cum Laude. He also obtained a Masters Degree in Medical Sciences at Boston University. He subsequently completed his orthopedic surgery residency at the University of California, San Francisco. Following his residency, he completed an Orthopaedic Trauma Fellowship at the University of Washington / Harborview Medical Center. Dr. Firoozabadi is devoted to teaching orthopaedic residents/fellows and improving the quality of patient care through research. His research interests focus on both the clinical and technical aspects of orthopaedic trauma surgery and the injured patient. Dr. Firoozabadi is an attending orthopaedic trauma surgeon at Harborview Medical Center and sees patients for trauma related injuries.
News
Personal Interests
In his free time Dr. Firoozabadi enjoys bicycling, gardening and going to the beach.
Make an Appointment
325 9th Avenue
1st Floor
Seattle, WA 98104
Research
Dr. Firoozabadi's research is focused on the care of orthopaedic trauma patients with musculoskeletal injuries. His research expertise is expansive ranging from biomechanical studies and basic science benchwork to randomized prospective multicentered clinical trials. Currently his research activities are focused on the following areas:
PREVENT CLOT Study
Blood clots can form after traumatic orthopaedic injuries and these clots can result in life threatening pulmonary emboli. The purpose of this study is to investigate the effectiveness of Low Molecular Weight Herapin compared to Aspirin in preventing death and clinically important pulmonary blood clots in patients who sustain orthopaedic trauma injuries. Patient satisfaction and out of pocket costs are also being compared. This study includes 18 trauma hospitals in the United States and Canada. Dr. Firoozabadi serves as Co-investigator in this multi-centered study.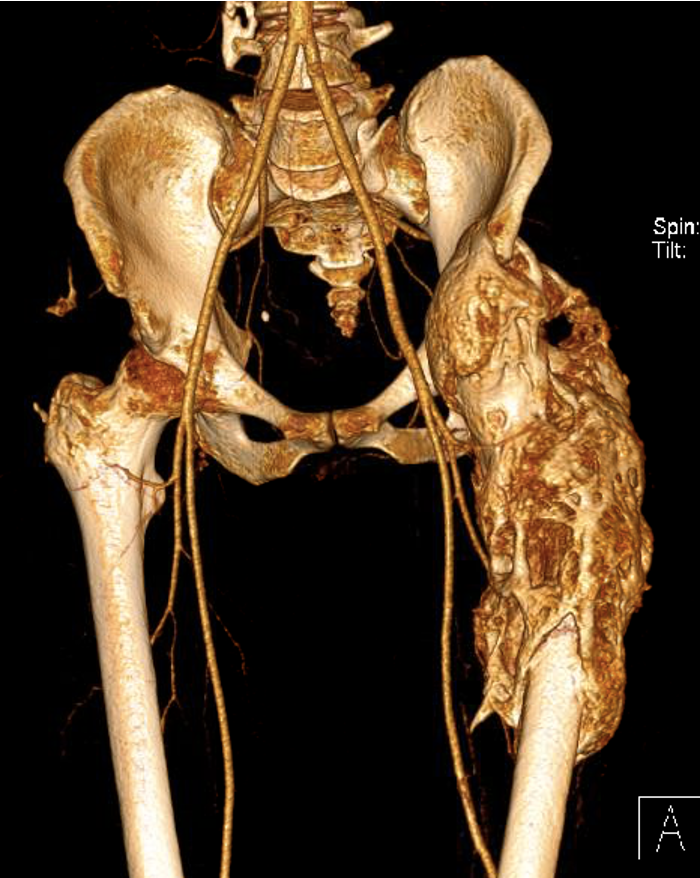 Heterotopic Ossification Prevention
Heterotopic ossification is the pathologic process by which pathologic extra-skeletal bone forms in muscle and soft tissue. This pathologic bone can result in significant pain and immobility of joints. Our study team is exploring novel methods to decrease the rate of heterotopic ossification after orthopaedic trauma injury and surgery. Dr. Firoozabadi is working closely with our Basic Science team of Dr. Steve Bain, Dr. Brandon Ausk, and Dr. Ted Gross to study the efficacy and delivery of Botox to decrease the rate of heterotopic ossification.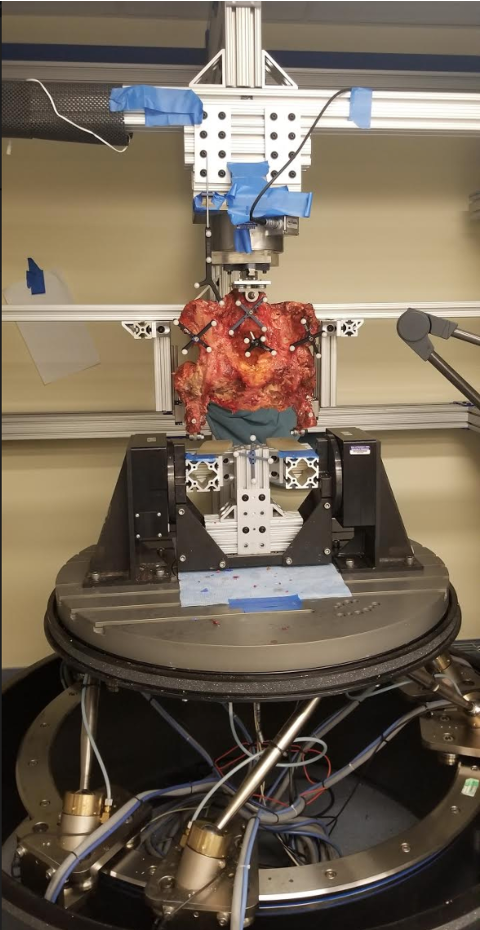 Pelvic and Acetabular Research
A number of studies are being performed under the topic of pelvis and acetabular surgery. Currently Dr. Firoozabadi is working with Scot Telfer, EngD in our UW Orthopaedics Computational, Robotics, and Experimental Biomechanics Lab to study the effect of placing implants in the pelvis in regards to adjacent joint motion and stress. This data will help guide surgeons and patients to have a better understanding of how placing hardware in different locations in the pelvis could potentially alter biomechanics of adjacent joints and the lumbar spine.
Virtual Reality Augmentation to Improve Patient Experience & Pain During Orthopaedic Procedures
Many procedures in orthopaedic surgery require a visit to the operating room due to the anticipated pain and anxiety that may result during the procedure. Virtual Reality could potentially help decrease the patients pain and distract the patient to a point that certain procedures can be done without the inherent risk of anesthesia and the costs associated with a visit to the operating room. Hunter Hoffman, PhD and team from UW Human Interface Technology Laboratory is collaborating with our group. This study was recently showcased by National Geographics.