Assistant Professor

Director, UW Orthopaedics Oncology Fellowship Program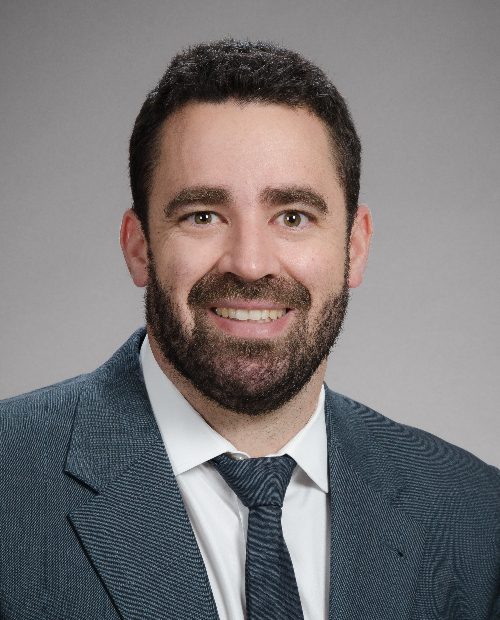 College
Occidental College
MS, Tufts University
Residency
University of Colorado, Orthopaedic Surgery
Fellowship
University of California Medical Center, Davis; Sarcoma Surgery
About
Dr. Roberts is an Assistant Professor in the Department of Orthopaedics and Sports Medicine and an orthopedic oncologist who specializes in the diagnosis and surgical treatment of sarcomas. This rare form of cancer affects bones and soft tissue, such as muscles and tendons. Dr. Roberts' expertise includes performing joint reconstructions and managing the musculoskeletal complications of cancer treatment. Dr. Roberts sees both children and adults, providing care at SCCA, UW Medical Center - Montlake and Seattle Children's.
In addition to working with patients, Dr. Roberts is also interested in how telemedicine and advanced technology (wearable devices, for example) can be used to help people recover from surgery more quickly and thoroughly. These tools could be particularly valuable for patients who must travel long distances for care. Dr. Roberts' other research interests include exploring the role of novel technology in orthopedic surgery and understanding the factors that lead patients to choose a particular surgery when there are multiple options.
Patient Care Philosophy
One of the reasons I chose this specialty is that I get to stand alongside patients throughout the whole process of care. I break down in understandable terms what a sarcoma diagnosis means and how we can treat it. In orthopedic oncology, there are often multiple treatment options to choose from, none of which is necessarily superior to another. By understanding your goals and what's important to you, I can help you weigh the risks and benefits and choose the option that's the best fit. While I can't promise a specific outcome, I can promise that I will be there to help you face every challenge.
Make an Appointment
4800 Sandpoint Way NE

Seattle, WA 98105
1354 Aloha St.

Seattle, WA 98109
Surgeries and Diagnosis
Pediatric Malignancies
Sarcoma
Soft Tissue Sarcoma