Robert P. Dunbar, Jr., M.D.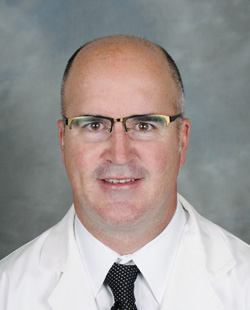 College
College of the Holy Cross, Worcester, MA, A.B. 1985
Medical School
Georgetown University School of Medicine, Washington DC, MD 1993
Internship
Lincoln Medical and Mental Health Center, New York, NY 1993-4
Residency
Hospital for Special Surgery, New York, NY 1995-98
Fellowship
Advanced Clinical Experience in Orthopedic Traumatology, Harborview Medical Center 2002-3
Board Certification
Board Certified, ABOS 2000
About
Growing up, my mom was a nurse at our local community hospital and my dad was a state college professor. From them, I learned at an early age the value of commitment to one's community and of service to others. After college, I served for two years as Peace Corps Volunteer in West Africa. My experience there influenced my decision to pursue a career in medicine. I later served seven years on active duty in the US Navy, both overseas and in Virginia, most recently caring for some of the active duty personnel returning from Afghanistan and Iraq.
I strongly believe in Harborview's mission to our community. I am proud to work at a facility that promotes excellence in care to all comers. Furthermore, I believe that one of the biggest issues today is people's feeling of disenfranchisement. Through open communication patients become involved in their care and recovery.
Clinical Interests
Dr. Dunbar's clinical interests include traumatic fractures of the leg and knee, including those near the joints; tibial plateau fractures and tibial pilon fractures.
Personal Interests
Dr. Dunbar enjoys Seahawks football, cooking and music.
Make an Appointment
325 9th Avenue
1st Floor
Seattle, WA 98104
Surgeries and Diagnosis
Common Surgeries Performed:
Plating and intramedullary nailing of long bone fractures
Open reduction and internal fixation of periarticular fractures
Treatment of nonunions and malunions
Common Diagnoses Treated:
Periarticular fractures
Long bone fractures
Fractures of the ankle
Tibial plateau fractures
Tibial Pilon fractures
Salvage after failure of fracture fixation
Nonunions and malunions
Research
Outcomes after lower extremity orthopaedic trauma
Fractures and dislocations about the knee