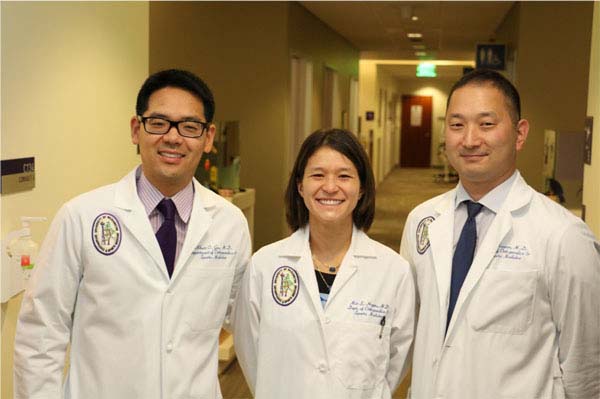 As team physicians for the UW Huskies, our expertise is in treating athletic injuries. We are committed to providing care to injuries sustained at all levels of physical activity…whether a weekend basketball-warrior, recreational skier, experienced mountaineer, or professional athlete. At our sports medicine clinics and centers, we offer innovative, advanced and minimally-invasive treatment options to get active individuals "back in the game".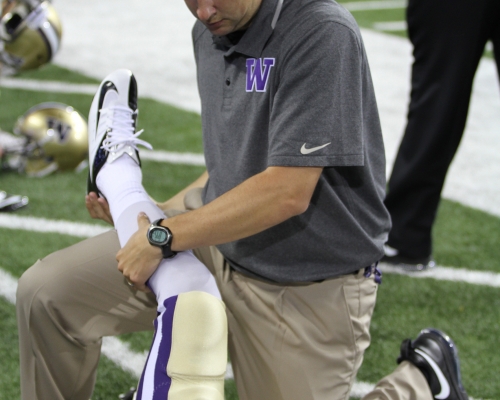 Clinical Services
Evaluation, prevention and treatment of sports or exercise-related injuries

Surgical and specialty care of the shoulder; elbow; hip; back; knee; ankle and foot; hands and wrist; and back-related problems

Arthroscopic and minimally-invasive surgery

Regenerative Medicine Procedures

Autologous blood injection (ABI)​
Platelet rich plasma (PRP) injections
Percutaneous tenotomy: minimally invasive tendon treatment

Advanced exercise training programs; performance and sports health analytics; and physical therapy/rehabilitation for returning to activity

Brace-fitting; custom orthotics; splinting; casting and bike-fitting; nutritional support; and sports psychology
Sports Medicine Health Care Providers
In UW Sports Medicine, we have a team of board-certified orthopaedic surgeons, sports medicine physicians, physician assistants, physical therapists, and nurses who provide comprehensive care by focusing on the patient's current and future athletic goals.
| | |
| --- | --- |
| | Dr. Gee is an Assistant Professor and is Chief of Sports Medicine and Shoulder Surgery, Puget Sound VA and a Team Physician for Husky Athletics. |
| | Dr. Kweon is an Assistant Professor and is a Team Physician for Husky Athletics. He joins our team after spending time at the University of Michigan. |
| | Dr. Hagen is an Assistant Professor and Stadium Clinic Surgical Directory. She is a Team Physician for Husky Athletics. She joins our team after a fellowship at the Cleveland Clinic. |
| | Dr. Chin is an Assistant Professor and is a Team Physician for Husky Athletics. He joins our team from the University of Maryland Medical Center. |
Phone: (206) 598-3294 option 8 or toll free (877) 520-5000
Fax: (206) 598-3140
Email: sportsmd@uw.edu
Making an appointment
Our staff is ready to assist you in setting up consultation, surgery, or rehabilitation. Feel free to call us with your questions and we'll help you choose a provider who can best meet your needs. Note: Please bring all related records and images for your condition.
Please call 206-598-3294 option 8 or Toll Free 877-520-5000 for more information or to make an appointment.
Insurance coverage
University of Washington Physicians services are covered by most insurance plans. If you are covered by a managed care plan, you may need to get a referral from your primary care physician in order for your visit to be covered.