Thank you for your interest in the
University of Washington
Orthopaedic Surgery Residency Program
The University of Washington Orthopaedic Surgery Residency Program is an accredited five year program which begins with the PGY-1 year. Our residents are selected during their senior year of medical school. Candidates will be selected into the program through the National Resident Matching Program (NRMP) at the PGY-1 level.
We will be participating in the Electronic Residency Application Service (ERAS) for the 2024 Match. Please contact your Student Affairs Office for processing procedures for ERAS applications.
There are eight PGY-1 positions for the 2024 Match. Once a resident is accepted at the PGY-1 level, it is expected they will complete the program assuming satisfactory performance. We consistently produce skilled, compassionate, physician surgeons who are recognized as highly capable clinicians and leaders in our field.
We require the Dean's letter and transcript from your medical school be submitted via ERAS. We request the AOA/CORD Standardized Letter of Recommendation (eSLOR) Form be uploaded in ERAS by three references. This AOA/CORD SLOR form replaces the narrative Letter of Reference (LOR). A narrative LOR may be attached to the eSLOR form as a 2nd page or preferably the narrative can be included in the comments section on the eSLOR (see Application Instructions). Recommendations from senior orthopaedists are particularly helpful, but only if you are well known by that individual. PLEASE NOTE: Your Chair, Research PhD, or non-surgeons do not need to use the AOA/CORD eSLOR form and are welcome to submit their narrative LOR in ERAS. Completion of a 2-page secondary application (available Sept. 1, 2023) is required by Oct. 1, 2023 for consideration for interview. USMLE Step 1 and Step 2 score reports are required prior to interviews on January 26. We will begin receiving applications when ERAS opens. In order to assure a complete and timely review of your application, have all materials in by October 1.
Our interviews are scheduled on two separate interview dates, Friday, January 26 and Saturday, January 27, 2024.
UPDATED 9/14/2023 - Per AAMC recommendations and University of Washington Graduate Medical Education rules, we will be conducting all interviews virtually this season.
We attempt to select residents who will become great physician surgeons, who will be a pleasure to have in our program for five years, and who will reflect well on our program once they have completed it. Thus, in the applications and interviews, we are looking for evidence of clinical skills, personality and character, ability to work hard, and past achievements whether it be in medicine, research, athletics, the arts, or other fields. If you are selected for interview, you will be notified by email.
We hope this letter and the rest of the web site will answer most of your questions about the University of Washington Orthopaedic Residency Program. We would be happy to answer any other questions if you would care to send them to our program.

Please contact Angela Weiss, Residency Program Administrator, at amweiss@uw.edu with any questions.
Thank you again for your interest.
Respectfully,
Stephen Kennedy, M.D., Associate Professor
Program Director
Lisa Taitsman, M.D., Professor
Associate Program Director
Nicholas Iannuzzi, M.D., Assistant Professor
Associate Program Director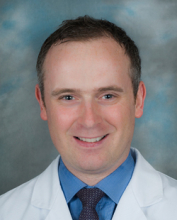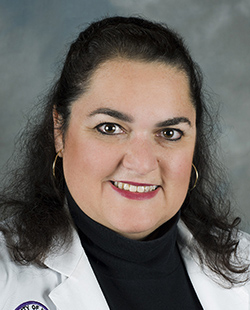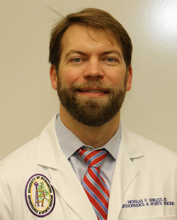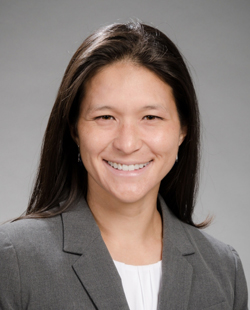 The application deadline is October 1!
The University of Washington Department of Orthopaedics and Sports Medicine is committed to a culture of openness, civility and respect, employing and training a diverse workforce (staff, residents and faculty), and providing quality and equitable healthcare to all persons in need of our expertise. Diversity and inclusion are important moral values. Encoding these principles in our "departmental DNA" will result in a more collegial, productive and creative work environment, which leads to more effective teaching, research and innovative care. Within our Department, all persons will find compassionate and high-quality care for any orthopaedic condition.
More information From the University of Washington's GME office