Together We Can Develop Orthopaedics and Sports Medicine

Recipe For Success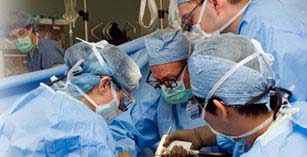 Our success is due to an outstanding faculty who are world renown for their expertise in evaluation and management of patients with bone and joint problems and to the first class medical facilities offered by the University of Washington Medical Center, Harborview Medical Center, Northwest Hospital, Seattle Children's Hospital, the Sports Medicine Center at Husky Stadium, and the Veterans' Medical Center. A third and most important ingredient in our recipe for success are the research programs that enable our faculty to remain on the cutting edge of knowledge and treatment.
These research programs are made possible in large part by donations and gifts that permanently establish endowed chair programs in areas of importance to our patients. The interest from these chairs is directed exclusively at the targeted area, be it trauma, spine surgery or shoulder and elbow. With these endowments, strong programs arise which then, in turn, help bring in additional resources from industry and from federal granting agencies such as the NIH.
Endowments and Research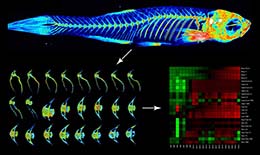 The Ernest M. Burgess Jr. Endowed Chair for Orthopaedic Research (David R. Eyre, Ph.D.) has made possible investigations in osteoporosis, the most common bone disease affecting most women over the age of 60. One of the many developments has been a new method for the early detection of this condition.
The Sigvard T. Hansen Jr. Endowed Chair for Traumatology Research (Ted S. Gross, Ph.D.) has enabled many research projects regarding better methods for managing fractures, especially in the severely injured patient.
The Jerome H. Debs II Endowed Chair (Stephen K. Benirschke, M.D.) supports the investigation of injured extremities, particularly the foot and ankle.
The Surgical Dynamics Endowed Chair for Spine Research supports cutting edge spine research, especially regarding new methods for repairing spines damaged by injury or degeneration.
The Douglas T. Harryman II/DePuy Endowed Chair (Frederick A. Matsen, M.D.) supports the study of new methods for managing shoulder and elbow problems, such as arthritis, rotator cuff tears and dislocations.
The Endowed Chair in Women's Sports Medicine and Lifetime Fitness (Peter R. Cavanagh, Ph.D.) was established to help redress the gap in medical information for active women and girls.
The Bob and Sally Behnke Endowed Professorship for the Health of the Student Athlete (John W. O'Kane, M.D.) enhances the University's ability to recruit and retain distinguished faculty in sports medicine who will place a clinical focus on the University's student athletes.
How can I be a part of Developing Orthopaedics?
You already are. Just by reading this and becoming informed, you are playing a role in the ongoing development of Orthopaedics and Sports Medicine at the University of Washington.
If you have a particular interest in learning more about any of the programs mentioned above or in starting something completely new, please let us know. We'd love to hear your ideas.
Please write to us at:
Dept. of Orthopaedics and Sports Medicine
Box 356500
University of Washington
Seattle, WA 98195-6500
Email: tmjones2@uw.edu
The Story of the UW Orthopaedics Logo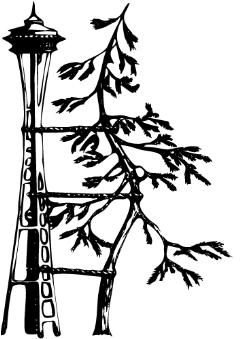 The term "Orthopaedics" was coined by French physician Nicolas Andre in 1741, from Latin words meaning "straight child." The emblem of orthopaedics has historically been that of a crooked tree being straightened by making it grow next to a straight splint, implying that, with proper care and guidance, crooked bones could be made straight.
In the early 1980s, hand surgeon Alan Bach created a logo for the University of Washington Department of Orthopaedics that shows a Douglas fir next to Seattle's own version of the straight splint: the Space Needle.