Assistant Professor

Stadium Clinic Surgical Director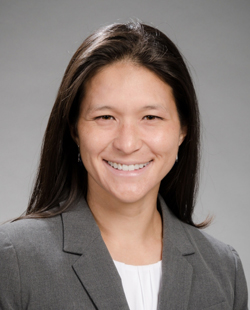 Medical School
University of California, San Francisco
Residency
University of California, San Francisco
Fellowship
Cleveland Clinic (Sports Medicine)
About
Dr. Hagen is a sports medicine surgeon at the University of Washington, a specialist in hip arthroscopy and hip preservation. She performs minimally-invasive surgery for athletic injuries, with a particular specialty in hip arthroscopy, knee injuries (ligament tears, cartilage preservation, meniscus tears), and injuries of young athletes.
She is an Assistant Professor within the Department of Orthopaedics and Sports Medicine at the University of Washington, the Surgical Director of the Sports Medicine Center at Husky Stadium, and she serves as a team physician for the University of Washington Husky Athletics. She earned her bachelor's degree from Yale University magna cum laude, followed by medical school and orthopaedic surgery residency training at the University of California San Francisco. She then completed a fellowship in sports medicine at the Cleveland Clinic. Her extensive team experience includes working with the NBA Cleveland Cavaliers, the MLB Cleveland Indians, NCAA DIII football, basketball, wrestling, lacrosse, and track and field at Baldwin-Wallace University, the MiLB Mahoning Valley Scrappers, and the San Francisco Golden Gate Rugby Club.
Dr. Hagen enjoys working with athletes of all ages, levels, and sports to get them back on the field. She is an active member of the American Academy of Orthopaedic Surgeons, American Orthopaedic Society for Sports Medicine, Arthroscopy Association of North America, American Orthopaedic Association Emerging Leaders Program, Alpha Omega Alpha Honor Society, and the International Society for Hip Arthroscopy. She is a board member for the Washington State Orthopaedic Association.
Patient Care Philosophy
I love being a part of the University of Washington Sports Medicine Center at Husky Stadium. Our goal is to return the injured athlete – whether (s)he be a weekend warrior or professional competitor -- to the field. This type of care requires coordination by the physician, physical therapist, athletic trainer, physician assistant, and most importantly, the patient. The UW Sports Medicine Center provides a "one-stop shop" with cutting-edge diagnostic, surgical and non-surgical services. We enjoy working together to restore patients to their active lifestyles.
Clinical Interests
Athletic injuries of the hip and knee
Pediatric sports medicine
Female athlete
Make an Appointment
3800 Montlake Blvd NE
Box 354060
Seattle, WA 98195
Surgeries and Diagnosis
Surgeries Performed:
Arthroscopic and minimally-invasive surgery of the knee and hip
Hip labral repair and reconstruction, osteoplasty
Trochanteric bursectomy, hip tendon releases, hip abductor repair
Knee ligament surgery
Knee meniscal transplantation
Cartilage repair and transplantation
Patellofemoral realignment
Corrective osteotomies about the knee
Diagnoses Treated:
Hip Impingement
Hip Labral tears
Trochanteric bursitis
Snapping Hip
Knee ligament injuries (ACL, PCL, MCL, LCL)
Revision knee and hip surgery
Meniscal tears and deficiency
Patellar instability
Knee cartilage defects in the young athlete
Publications
Somerson JS, Isby IJ, Hagen MS, Kweon CY, Gee AO. The Menstrual Cycle May Affect Anterior Knee Laxity and the Rate of Anterior Cruciate Ligament Rupture: A Systematic Review and Meta-Analysis. JBJS Rev. 2019 Sep;7(9):e2. doi: 10.2106/JBJS.RVW.18.00198. PMID: 31490339.
Westermann RW, Hu J, Hagen MS, Willey M, Lynch TS, Rosneck J. Epidemiology and Detrimental Impact of Opioid Use in Patients Undergoing Arthroscopic Treatment of Femoroacetabular Impingement Syndrome. Arthroscopy. 2018 Oct;34(10):2832-2836. doi: 10.1016/j.arthro.2018.06.038. Epub 2018 Sep 6. PMID: 30195961.
Brown MC, Westermann RW, Hagen MS, Strnad GJ, Rosneck JT, Spindler KP, Lynch TS. Validation of a Novel Surgical Data Capturing System After Hip Arthroscopy. J Am Acad Orthop Surg. 2019 Nov 15;27(22):e1009-e1015. doi: 10.5435/JAAOS-D-18-00550. PMID: 30768484.
Telfer S, Yi JS, Kweon CY, Hagen MS, Bigham J, Gee AO. Monitoring changes in knee surface morphology after anterior cruciate ligament reconstruction surgery using 3Dsurface scanning. Knee. 2020 Jan;27(1):207-213. doi: 10.1016/j.knee.2019.10.004. Epub 2019 Dec 26. PMID: 31883855.
Yao JJ, Cook SB, Gee AO, Kweon CY, Hagen MS. What Is the Survivorship After Hip Arthroscopy for Femoroacetabular Impingement? A Large-database Study. Clin Orthop Relat Res. 2020 Oct;478(10):2266-2273. doi: 10.1097/CORR.0000000000001370. PMID: 32604156.
Telfer S, Calhoun J, Bigham J, Mand S, Gellert J, Hagen M, Kweon C, Gee A. Biomechanical Effects of Blood Flow Restriction Training after ACL Reconstruction. Med Sci Sports Exerc. 2020 Jul 16. doi: 10.1249/MSS.0000000000002437. Epub ahead of print. PMID: 32694365.
Kweon CY, Hagen MS, Gee AO. What's New in Sports Medicine. J Bone Joint Surg Am. 2019 Apr 17;101(8):669-674. doi: 10.2106/JBJS.19.00007. PMID: 30994583.
Kweon CY, Hagen MS, Gee AO. What's New in Sports Medicine. J Bone Joint Surg Am. 2018 Apr 18;100(8):712-718. doi: 10.2106/JBJS.17.01524. PMID: 29664859.
Slattery CA, Kweon CY, Hagen MS, Gee AO, Williamson RV. Comparison of medial and lateral posterior femoral condyle articular cartilage wear patterns. Knee. 2018 Dec;25(6):1165-1170. doi:10.1016/j.knee.2018.08.004. Epub 2018 Nov 8. PMID: 30414791.
Kweon CY, Hagen MS, Gee AO. What's New in Sports Medicine. J Bone Joint Surg Am. 2020 Apr 15;102(8):636-643. doi: 10.2106/JBJS.20.00014. PMID: 32079887.
Hagen MS. CORR Insights®: Acetabular Retroversion and Decreased Posterior Coverage Are Associated With Sports-related Posterior Hip Dislocation in Adolescents. Clin Orthop Relat Res. 2019 May;477(5):1109-1110. doi: 10.1097/CORR.0000000000000581. PMID: 30516656; PMCID: PMC6494298.
Cleveland Clinic Sports Knee Group, Bessette MC, Westermann RW, Davis A, Farrow L, Hagen MS, Miniaci A, Nickodem R, Parker R, Rosneck J, Saluan P, Spindler KP, Stearns K, Jones MH. Predictors of Pain and Function Before Knee Arthroscopy. Orthop J Sports Med. 2019 May 15;7(5):2325967119844265. doi: 10.1177/2325967119844265. PMID: 31205963; PMCID: PMC6537074.
Hagen M, Pandya NK. Achilles Tendon Ruptures in Young Female Basketball Players: A Case Series. J Am Acad Orthop Surg Glob Res Rev. 2019 Jun 4;3(6):e016. doi: 10.5435/JAAOSGlobal-D-19-00016. PMID: 31588421; PMCID: PMC6738549.
Hagen MS, Westermann RW, Lynch TS, Rosneck J. "Rehabilitation for femoroacetabular impingement: conservative care and postoperative practice." Journal of Hip Surgery, 2018; 2 (4): 189-193.
Sonnenfeld J, Trofa DP, Westermann RW, Hagen MS, Rosneck J, Lynch TS. "Outcomes measures in hip arthroscopy." Journal of Hip Surgery, 2018; 2 (4): 167-175.
Parker K, Kweon C, Hagen MS, Gee A, Khorsand D, Porrino J. Morel-Lavallee Lesions of the Knee: Update and Imaging Review. PM R. 2020 Sep 17. doi: 10.1002/pmrj.12495. Epub ahead of print. PMID: 32945143.
Chawla S, Githens MF, Hagen MS. Safe Distraction Technique for Hip Arthroscopy in a Polytraumatized Patient with Pelvic, Acetabular, and Ankle Fractures: A Case Report. JBJS Case Connect. 2020 Jul-Sep;10(3):e2000111. doi: 10.2106/JBJS.CC.20.00111. PMID: 32910615.
Hagen MS, Allahabadi S, Zhang AL, Feeley BT, Grace T, Ma CB. A randomized single-blinded trial of early rehabilitation versus immobilization after reverse total shoulder arthroplasty. J Shoulder Elbow Surg. 2020 Mar;29(3):442-450. doi: 10.1016/j.jse.2019.10.005. Epub 2020 Jan 7. PMID: 31924519.
Hagen MS, Jopling JK, Buchman TG, Lee EK. Priority queuing models for hospital intensive care units and impacts to severe case patients. AMIA Annu Symp Proc. 2013 Nov 16;2013:841-50. PMID: 24551379; PMCID: PMC3900220.
Hagen MS, Lee EK. BIOSPIDA: A Relational Database Translator for NCBI. AMIA Annu Symp Proc. 2010 Nov 13;2010:422-6. PMID: 21347013; PMCID: PMC3041315.
Kislyuk AO, Katz LS, Agrawal S, Hagen MS, Conley AB, Jayaraman P, Nelakuditi V, Humphrey JC, Sammons SA, Govil D, Mair RD, Tatti KM, Tondella ML, Harcourt BH, Mayer LW, Jordan IK. A computational genomics pipeline for prokaryotic sequencing projects. Bioinformatics. 2010 Aug 1;26(15):1819-26. doi: 10.1093/bioinformatics/btq284. Epub 2010 Jun 2. PMID: 20519285; PMCID: PMC2905547.
Hagen MS. "The nurse in me" makes me a better lawyer. Creat Nurs. 2008;14(4):176-7. doi: 10.1891/1078-4535.14.4.176. PMID: 19090090.
Research
Dr. Hagen's current research is focused on hip preservation, knee injuries, and surgeon education. Many of her projects focus on patient outcomes. A few of her current funded projects include: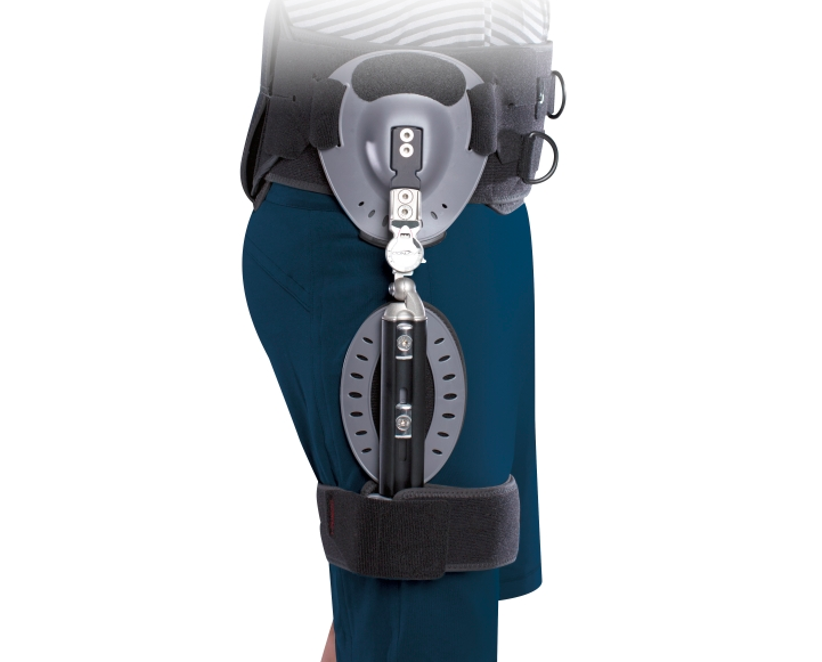 Post-operative Hip Brace Trial
Dr. Hagen received a grant from the CLEAR center to support a randomized controlled trial that studies the benefit of wearing a brace after minimally-invasive hip surgery for hip impingement. Her research is among the first of its kind in this topic and will help guide hip arthroscopy surgeons on the best way to care for patients after surgery.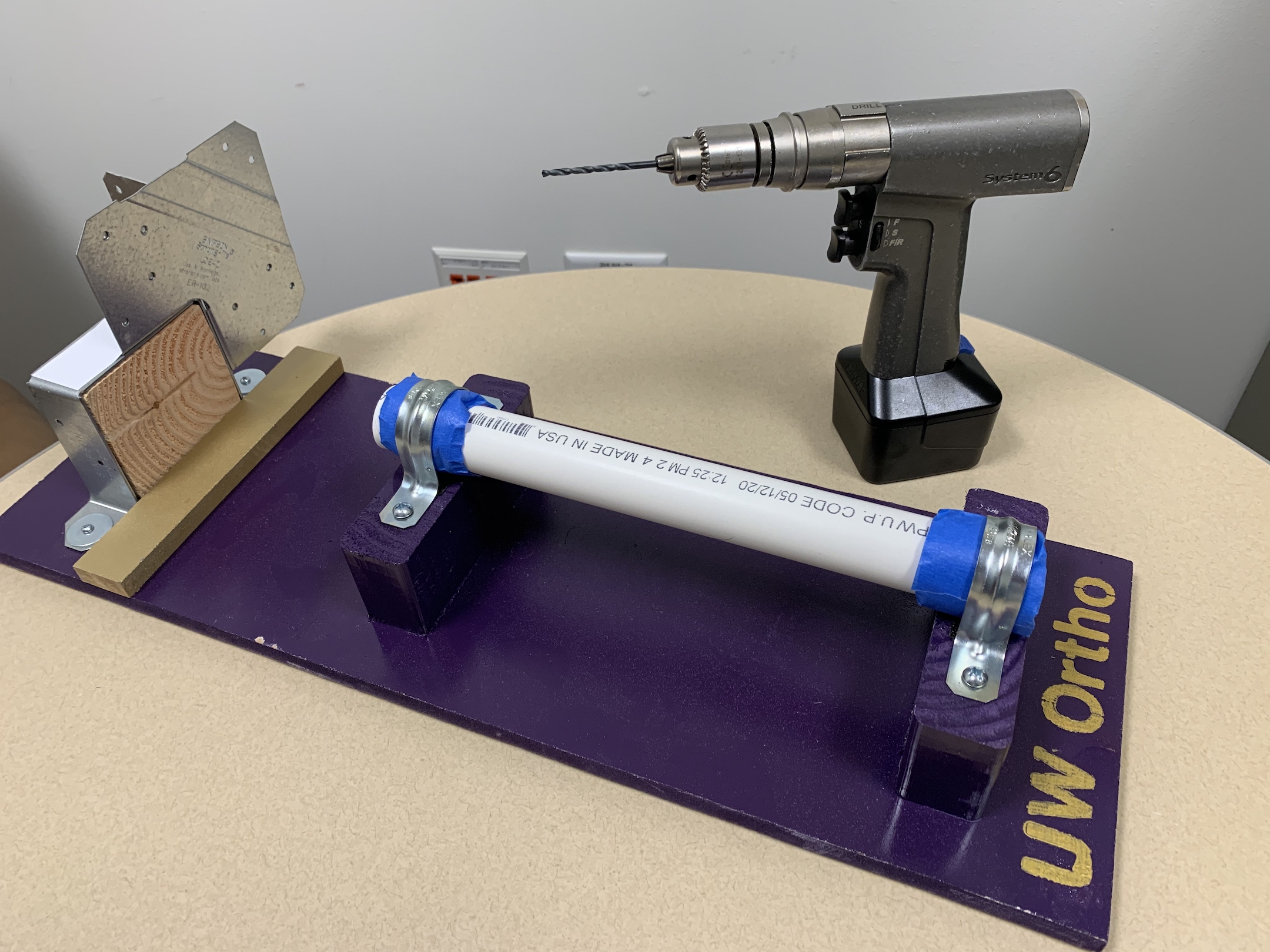 Reliability of Low-Cost Skills Modules in Improving Resident Surgical Skills
Dr. Hagen is passionate about education and was given the WISH Innovations in Simulation Award to fund the development of take-home modules for resident education. Working closely with a senior resident at UW who helped design and build these modules, Dr. Hagen is studying whether these modules allow first-year residents to develop necessary skills for orthopaedic surgery, which would better prepare them for real-life surgical experiences.