Commuting Exercises - A Seated Workout
The idea for "commuting exercises" came from working with a patient who needed to do some rehabilitation after an injury, but said he had no time to do the recommended daily exercises. He already spent 1 hour twice a day commuting to and from work on a ferry. After unsuccessfully trying to get exercise equipment installed on state ferries, Dr. Teitz, feeling the need for a workout on a long flight, realized that there was a way to work almost every muscle in her body without ever leaving her seat.
Digital exercise illustrations and audio by Jordan Richardson. Musculoskeletal anatomical drawings by Robert Holmberg and licensable from the University of Washington. Muscles of the face and neck illustrated by Kate Sweeney.
About the Author
Dr. Carol Teitz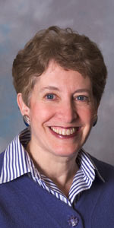 Dr. Carol Teitz is a retired Professor of Orthopedics and Sports Medicine at the University of Washington where she was a School of Medicine faculty member from 1980 to 2018. Dr. Teitz chaired and taught in the Musculoskeletal Anatomy Core course from 1982-2002 and the Basic Science of Sports Medicine from 1988-1998. Dr. Teitz was awarded 4 grants for innovative computer-based programs in musculoskeletal education. She was the team physician for Figure Skating and Gymnastics for the 1990 Goodwill Games, and a team physician for the 1997 Junior Maccabi Games. She was also the team orthopedic surgeon for the University of Washington Division I athletes in track, cross-country, rowing, women's soccer and gymnastics, as well as for the UW Dance Department and 2 Seattle dance companies.
Dr. Teitz edited and co-wrote 3 books: Diagnosing Musculoskeletal Problems: A Practical Guide, Scientific Foundations of Sports Medicine, and The Female Athlete, in addition to writing 20 book chapters, over 50 scientific journal articles, and creating 9 educational web sites. Dr. Teitz has also been an invited speaker locally, regionally, nationally and internationally speaking on sports-related problems and injuries.
She is an honors graduate of the University of Cincinnati and received her M.D degree from Yale University School of Medicine. Dr.Teitz completed her residency in orthopedic surgery at the University of Washington and an arthroscopy fellowship with Dr. John McGinty at the Newton-Wellesley Hospital.