The order of the rotations in the R1 year are assigned by the General Surgery Department.

Each class determines the order of their rotations in the R2-R5 years.

When possible, similar rotations are scheduled sequentially (ie, in the R4 year, the Hand rotation at one hospital is followed by the Hand rotation at the other).
R1 Schedule- rotations are in four week blocks.
Orthopaedic trauma (four- one month blocks at Harborview Medical Center)
Rheumatology (multiple clinical sites)
Burns/ Plastics (University of Washington Medical Center or Harborview Medical Center)
Pediatric Surgery (two-one month blocks at Seattle Children's Hospital)
General Surgery/ Vascular/ Cardiac surgery (a total of five months at the University of Washington Medical Center, Harborview Medical Center, and/or VA)
EVATS (includes two weeks of vacation, one week of coverage, and one week of independent surgical skills)
R2 Schedule- rotations are in six week blocks
Adult Tumor (University of Washington Medical Center)
General Orthopaedics (VA)
Hand and Microvascular Surgery (Harborview Medical Center)
Spine (Harborview Medical Center)
Sports Medicine (University of Washington Medical Center)
Trauma- (three- six week blocks at Harborview Medical Center)
R3 Schedule- rotations are in six week blocks
Foot & Ankle (Harborview Medical Center)
General Orthopaedics (VA)
Pediatrics (four- six week blocks at Seattle Children's)
Research (take call at Seattle Children's Hospital) - Publication is required
UWMC & NWH consult team
R4 Schedule- rotations are in six week blocks
Joints (Northwest Hospital)
General Orthopaedics (VA)
Spine (University of Washington Medical Center)
Spine (Harborview Medical Center)
Shoulder & Elbow (University of Washington Medical Center & Roosevelt Bone and Joint Surgery Center)
Hand and Microvascular Surgery (University of Washington Medical Center)
Hand and Microvascular Surgery (Harborview Medical Center)
Sports Medicine (University of Washington Medical Center)
UWMC & NWH consult team
R5 Schedule- rotations are in six week blocks
General Orthopaedics (two- six week blocks at the VA)
Foot & Ankle (Harborview Medical Center)
Trauma (three- six week blocks as chief at Harborview Medical Center)
Night float/Research (Harborview Medical Center)
UWMC & NWH consult team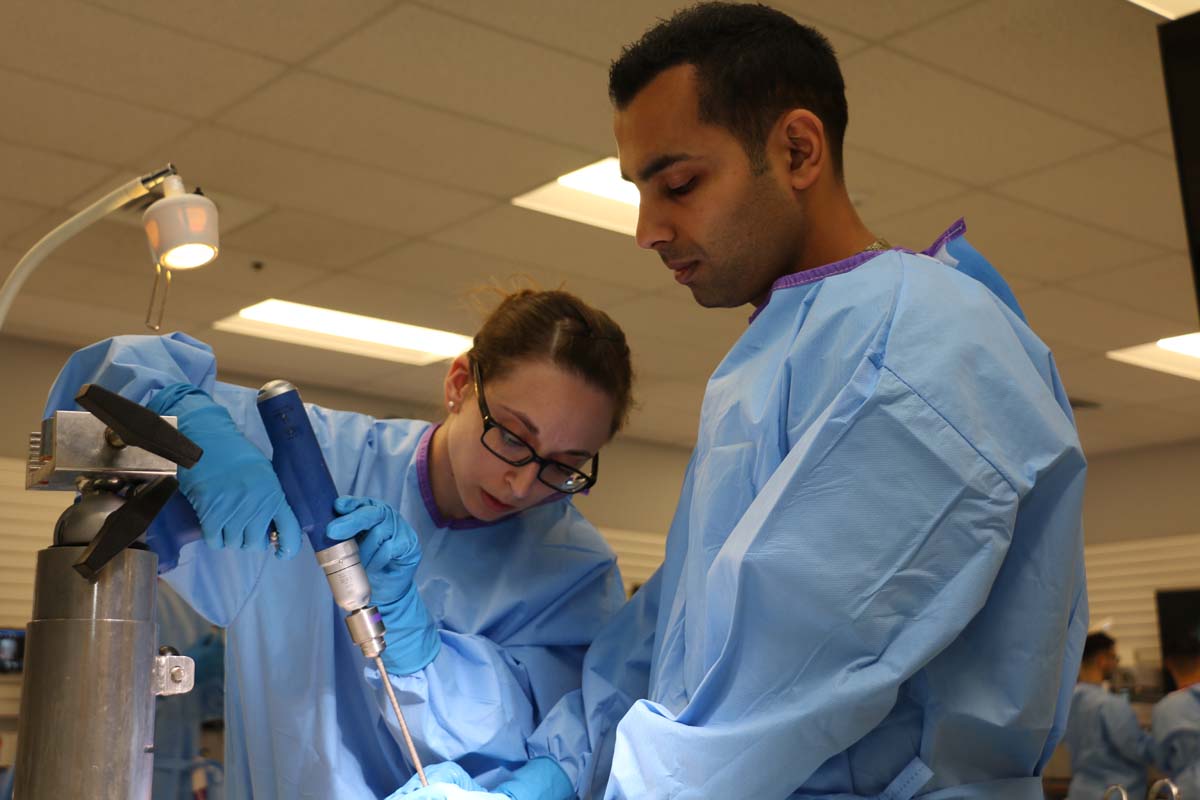 World Class Education Taught by Nationally Renowned Faculty