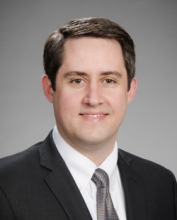 Back in November 2018 we shared a story about a patient of Dr. Matthew Thompson's who required extensive shoulder reconstruction after a cancer diagnosis.
At the time of his diagnosis, Miguel was told he may never be able to drive again; a passion of his.
Using a custom implant, Dr. Thompson successfully reconstructed a new shoulder for Miguel. Due to the complexity of the procedure it was unclear how much mobility Miguel would be able to regain in his arm.
Now, five months after our initial story, Miguel is not only back behind the wheel, but he recently took several laps around the racetrack, cheered on by his Seattle Children's care team serving as "Pit Crew."
"His positive attitude has gotten him through a really tough time," said Thompson. "To see Miguel back in his environment, doing something he loves, is so exciting. I'm very proud of him."
Read more about this story at Seattle Children's On The Pulse Blog (https://pulse.seattlechildrens.org/with-cancer-in-the-rearview-mirror-miguel-races-full-speed-ahead/)
Miguel's story was also featured on Inside Edition. You can watch it here: https://www.insideedition.com/18-year-old-battling-cancer-fulfills-dreams-and-becomes-race-car-driver-51914