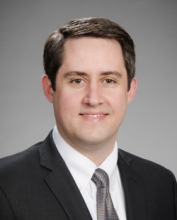 Dr. Matthew Thompson was recently featured in Seattle Children's blog On the Pulse for his work reconstructing the shoulder of an 18 year old cancer patient.
After fracturing his humerus, imaging revealed that Miguel had osteosarcoma, an aggressive type of bone cancer.
Miguel underwent 10 weeks of chemotherapy before he was for scheduled for surgery to remove the tumor and reconstruct his shoulder with a custom implant.
Using 3-D models, an implant was designed to fit Miguel's bone and help preserve as much normal function as possible.
Prior to surgery, Miguel told Dr. Thompson of his goal to one day drive a stick shift car again.
Miguel and his care team are determined to make that goal a reality. Miguel underwent an additional 20 weeks of chemotherapy after surgery and is currently engaged in intense physical rehabilitation to regain movement in his arm.
Read the whole article on Seattle Children's On the Pulse Blog (https://pulse.seattlechildrens.org/miguels-journey-to-take-back-the-wheel-after-cancer-diagnosis/)