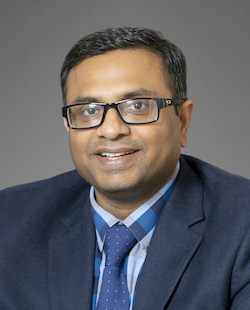 Dr. Viral Patel was recently interviewed by Public News Service and provided some advice for avoiding back pain when working from home.
A Gallup poll from last year found that 45% of respondents were fully or partially working from home.
Dr. Patel advises movement and ergonomic chairs or standing desks to help minimize back pain when working from home. "Sitting actually increases passing the weight through the lower part of the back," Patel explained. "I suggest whenever you're having long hours, and you're working from home and sitting at the desk and working on the computer, standing and walking around a little bit and stretch yourself out is important."
For more information you can read the entire article at Wrong Setup Can Make Working from Home a Pain.
05/04/2022