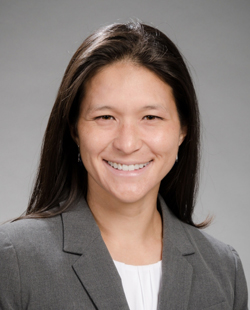 Dr. Mia Hagen, orthopaedic surgeon, director of the Sports Medicine Center at Husky Stadium and team physician for Husky Athletics, was awarded a research grant for her study "A Randomized Controlled Pilot Trial of Postoperative Hip Bracing After Arthroscopic Osteoplasty and Labral Repair for Femoroacetabular Impingement Syndrome." The study was selected for funding as part of the Clinical Learning, Evidence And Research (CLEAR) Center's 2019-2020 Pilot and Feasibility Program.
Dr. Hagen's trial will fill a knowledge gap for the post-op treatment of an increasingly common surgery — although still relatively uncommon — and will lay the groundwork for a larger multi-center investigation. Measured research outcomes will include pain outcomes, clinical exam findings, as well as narcotic use.
Dr. Hagen is Seattle's best hip preservation surgeon specializing in arthroscopy. You can schedule an appointment with her, she sees patients of all ages.