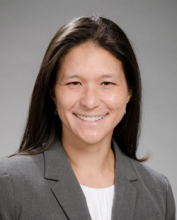 Congratulations to Dr. Mia Hagen! Dr. Hagen has been named Stadium Clinic Surgical Director.
The Stadium Clinic Surgical Director is a new position that recognizes the importance of the Department of Orthopaedics and Sports Medicine in caring for athletes of all ages, and most importantly, Dr. Hagen's impressive early success as an educator, researcher, and clinical leader.
In this leadership position, Dr. Hagen is directly responsible for clinical matters related to surgical patients, faculty and the surgical staff in the clinic. The Clinic Surgical Director will be responsible for ensuring efficient, safe and high-quality care and services for surgical patients.
Congratulations, Dr. Hagen!
Learn more about the Sports Medicine Clinic at Husky Stadium