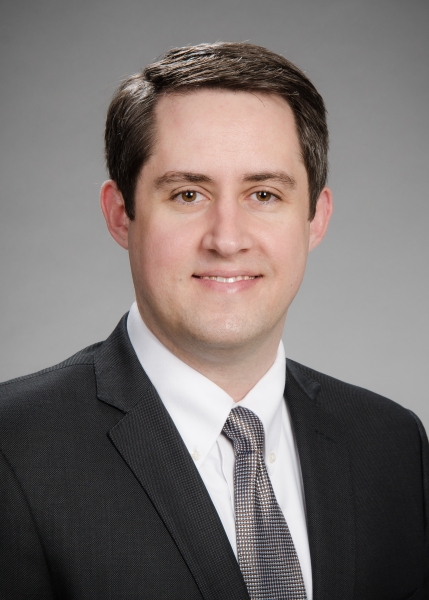 Welcome to Dr. Matthew Thompson Dr. Thompson is our newest faculty member joining our Oncology service.
Dr. Thompson is an orthopaedic oncologist specializing in the surgical management of tumors of the extremities and pelvis, with a primary focus on sarcoma and complex limb reconstruction. He sees patients at the Seattle Cancer Care Alliance, the Orthopaedic Oncology Center at UWMC Roosevelt, Seattle Children's Hospital, and the Puget Sound VA.
Dr. Thompson studied biochemistry at the University of Kansas before attending the University of Kansas School of Medicine. He completed residency in orthopaedic surgery at Virginia Commonwealth University Medical Center and a fellowship in orthopaedic oncology right here at the University of Washington.
Dr. Thompson's clinical research focuses on the management of benign, malignant, and metastatic tumors of the musculoskeletal system. He is currently collaborating on projects that will assess the utility of fluorescence-guided surgery in orthopaedic oncology and to develop new technologies in this area. He is also interested in optimizing provider-to-provider communication and in assessing the effects of cognitive bias on simulated patient decision-making in orthopaedic oncology. He is interested in studying the comprehensive treatment of avascular necrosis of bone in adults and children and in future applications of computer-assisted surgery.
Dr. Thompson has authored and reviewed for national and international scientific journals and been recognized for academic and leadership achievements.
Learn more about Dr. Matthew Thompson's research interests, patient philosophy, and achievements in his profile.