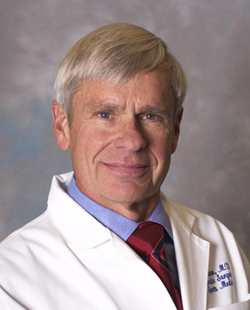 Dr. Frederick Matsen was recently interviewed by Lee Grossman, the CEO of the Orthopaedic Research and Education Foundation, to discuss how modest grants from OREF beginning nearly 50 years ago resulted in an understanding of clinical symptoms that allowed orthopaedic surgeons to assess limbs at risk for compartmental syndrome.
In the 1970s, Dr. Matsen received three OREF grants to research intracompartmental tissue pressure. Those initial grants from OREF allowed Dr. Matsen to begin investigating compartment syndrome and provided leverage for additional NIH grants to continue research and ultimately advance the practice of orthopaedic surgery.
In the interview below Dr. Matsen discusses his body of work, how it has impacted clinical practice and, most importantly, how it has improved patient outcomes.
08/03/2022