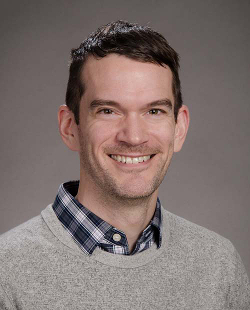 David Hudson, PhD, investigator in the Collagen Biology and Genetic Disorders Lab and research assistant professor at UW, recently received an NIH R21 grant for his study entitled "Collagen Glycation in Aging".
Aging has many adverse effects on connective tissues, including limited joint mobility, increased risk of injury and impaired ability to heal. The goal of the NIH study is to characterize the sites of glycation on collagen molecules to help understand how sugar molecules (which are dysregulated in diabetes) can negatively affect connective tissues.
Dr. Hudson's recent collaborative research "Mechanoradicals in Tensed Tendon Collagen as a Source of Oxidative Stress" was published in the June issue of Nature Communications.