The UW Department of Orthopaedics and Sports Medicine will co-host an Nth Dimensions Bioskills workshop on Friday, October 14, 2022 from 5 p.m. - 9 p.m. at the South Campus Center.
This Bioskills workshop is free but registration is required.
This Bioskills workshop is intended to increase awareness of orthopaedics as a specialty through surgeon led lectures and hands-on workshops. These sessios expose students to the field of orthopaedics early in their medical and undergraduate school matriculation.
Clinical Correlations & Bioskills Workshop
Friday, October 14, 2022
University of Washington
South Campus Center
Room 316
1601 NE Columbia Road
Seattle, WA 98195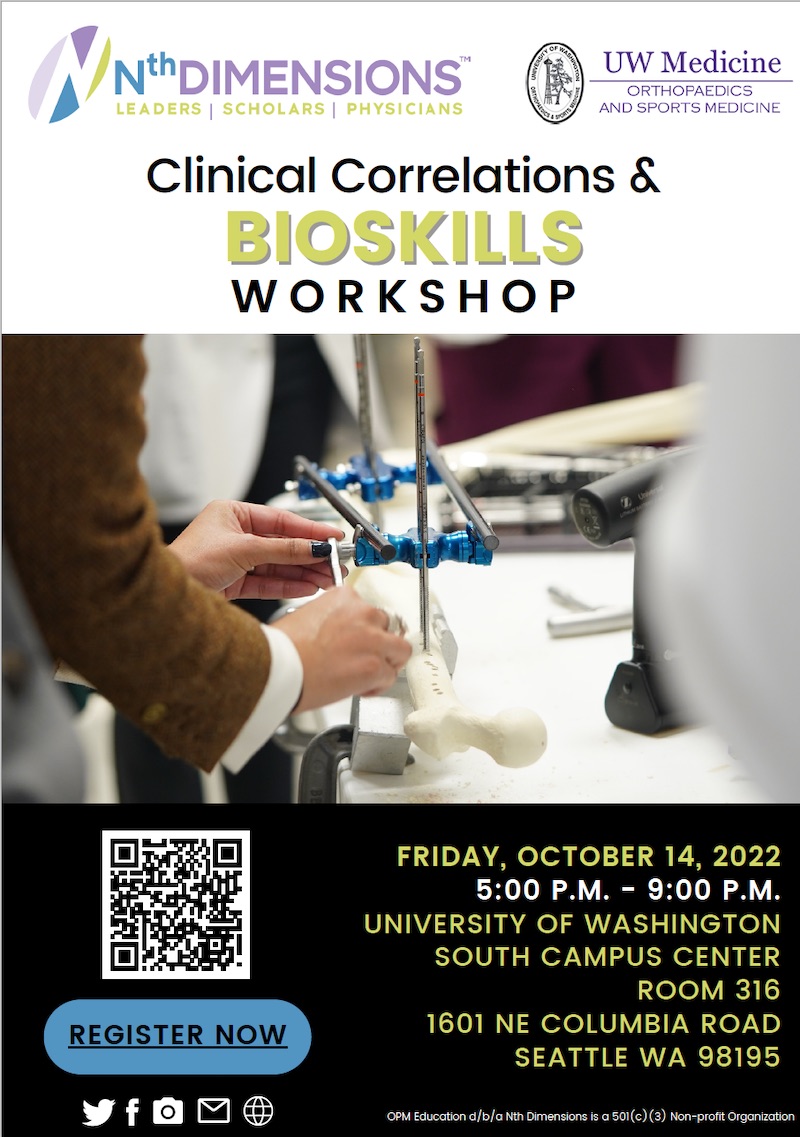 09/30/2022