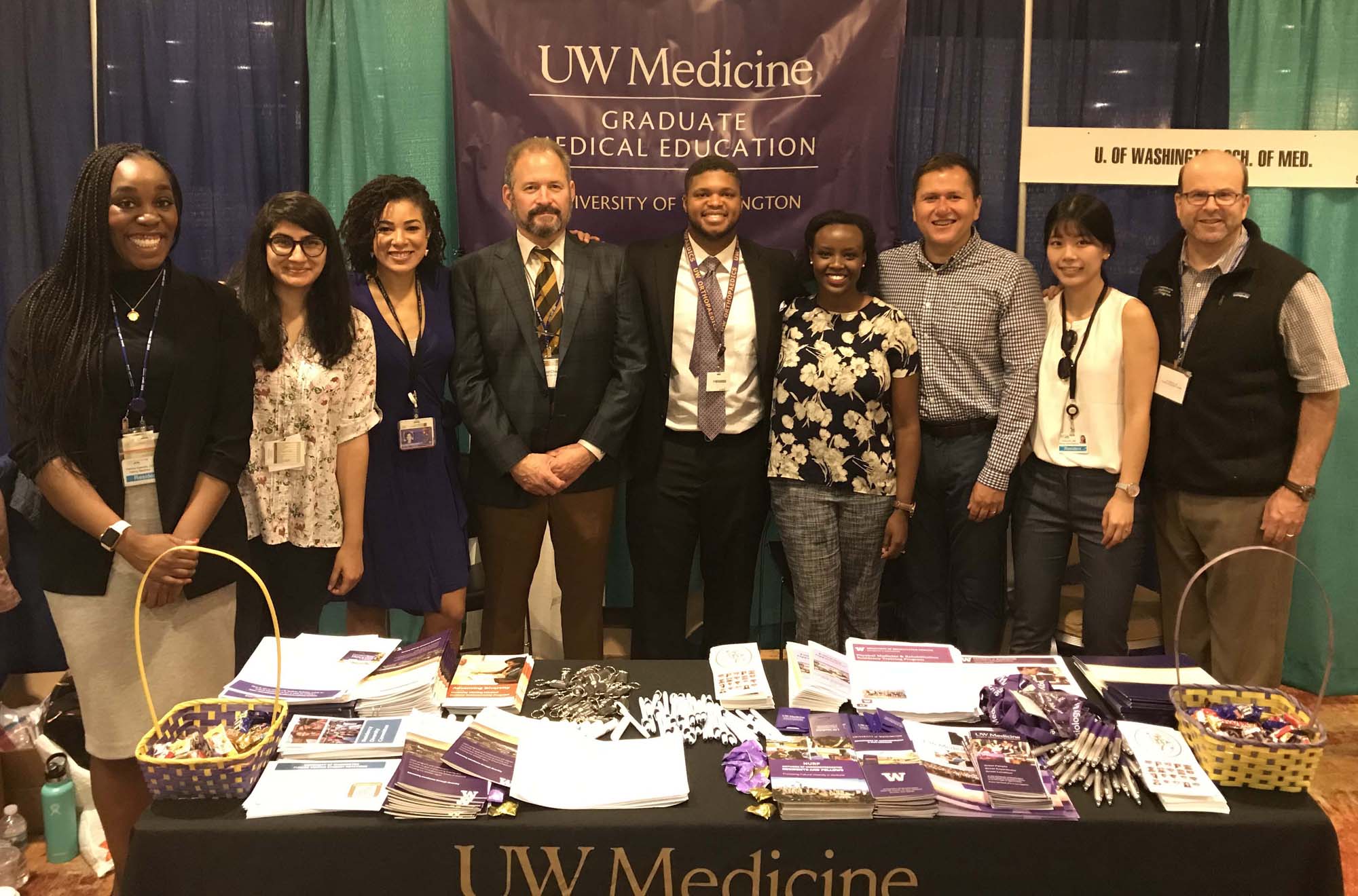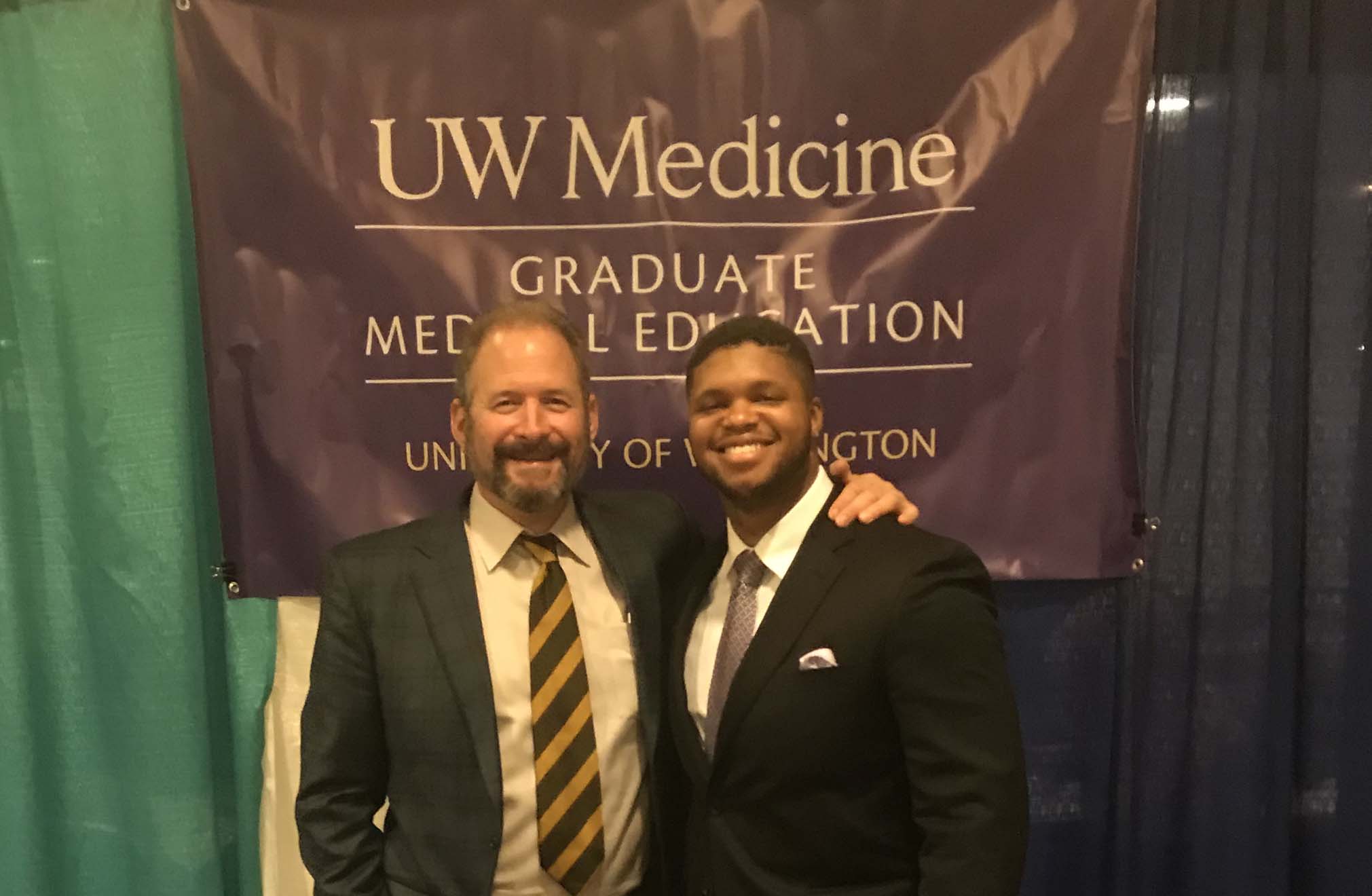 Article submitted by Dr. Greg Walker, PGY 3
"Dr. Chansky, Dr Taitsman, and I were in Philadelphia, April 17-21, for the 2019 Annual Medical Education Conference hosted by the Student National Medical Association. This was the 55th Anniversary of the conference which celebrates diversity in medicine. The theme this year was "The Call for Excellence: Improving the Future of Medicine through Leadership, Service, and Activism."
There were many exhibits set up from various institutions across the country and there were likely 1,000 college students, medical students and physicians there. During the conference we spoke with medical students who were interested in Orthopaedic Surgery. We talked to many medical students about how the University of Washington is one of the best Orthopaedic Surgery programs in the country and encouraged students to visit for sub-internships and provided information regarding our available scholarships.
We also got the opportunity to do some teaching at "Orthopods and Sawbones Workshop." I manned the distal radius fracture fixation station.
I had a lot of fun and met some great applicants. Ultimately, I think this form of recruiting will prove very successful in increasing diversity in our program."
---
Diversity Visting Student Program
The Visiting Student Sub-Internship Program is a funded program designed to give students from a diverse background a chance to experience the exceptional training that the Department of Orthopaedics and Sports Medicine at the University of Washington has to offer.
04/29/2019