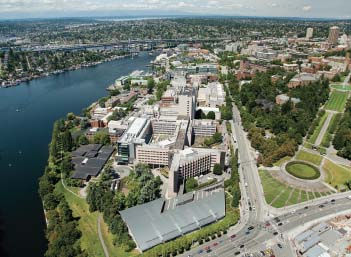 The Leapfrog Group announced its annual Spring 2016 Hospital Safety Score update and the University of Washington Medical Center received a score of A. Harborview Medical Center and Northwest Hospital and Medical Center both received scores of B.
The Leapfrog Group began announcing annual Hospital Safety scores in 2005.
Analysis of its current release of hospital safety scores found that selecting the right hospital can reduce your risk of complications by 50%. Their analysis found a 50% higher risk of avoidable death at hospitals receiving scores of D and F than in hospitals receiving an A.
The Hospital Safety Score uses national performance measures to produce a single score representing a hospital's overall performance in keeping patients safe from preventable harm and medical errors. The Hospital Safety Score includes 28 measures, all currently in use by national measurement and reporting programs.
The University of Washington Medical Center's A grade is one of the highest in Western Washington.
See each hospital's full Hospital Safety grades at the links below.