NOTICE: Husky Stadium West Plaza Road Closure

The road that goes from the west entrance of the stadium to the E12 parking lot will be closed from Tuesday, September 24 at 7:00am until Friday, September 27 in the afternoon. The road is being closed to improve traffic flow.
To access the E12 parking lot and Stadium Parking Garage, please enter the E12 lot at the Montlake & Pacific Street intersection or around the back of the Dempsey via Wahkiakium / Walla Walla Road.
Use routes highlighted in in Blue Lines during this reroute.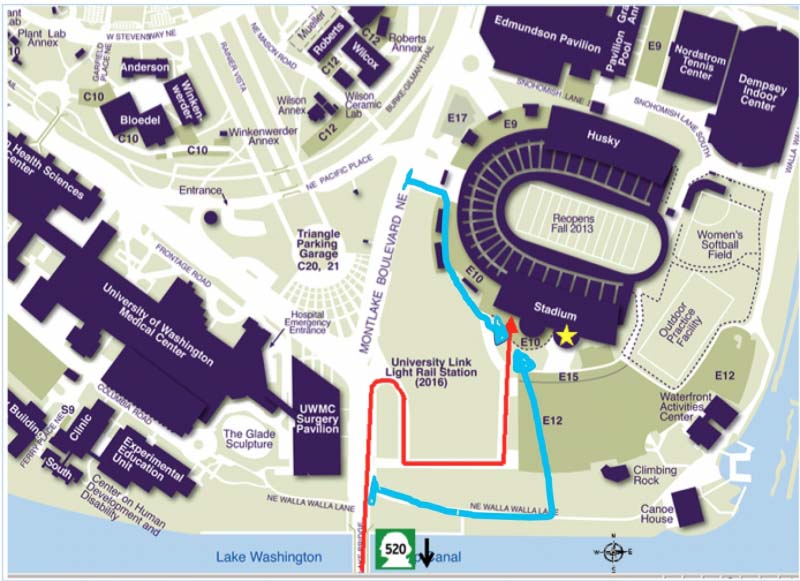 Visit this page for more information on the Sports Medicine Center.