Family, friends, and colleagues gathered Monday night at the Water Front Activities Center to celebrate the distinguished careers and upcoming retirements of Dr. David Eyre and Dr. Ted Wagner.
Both doctors have been innovators throughout their distinguished careers; Dr. Eyre as a researcher and Dr. Wagner as a clinician and surgeon.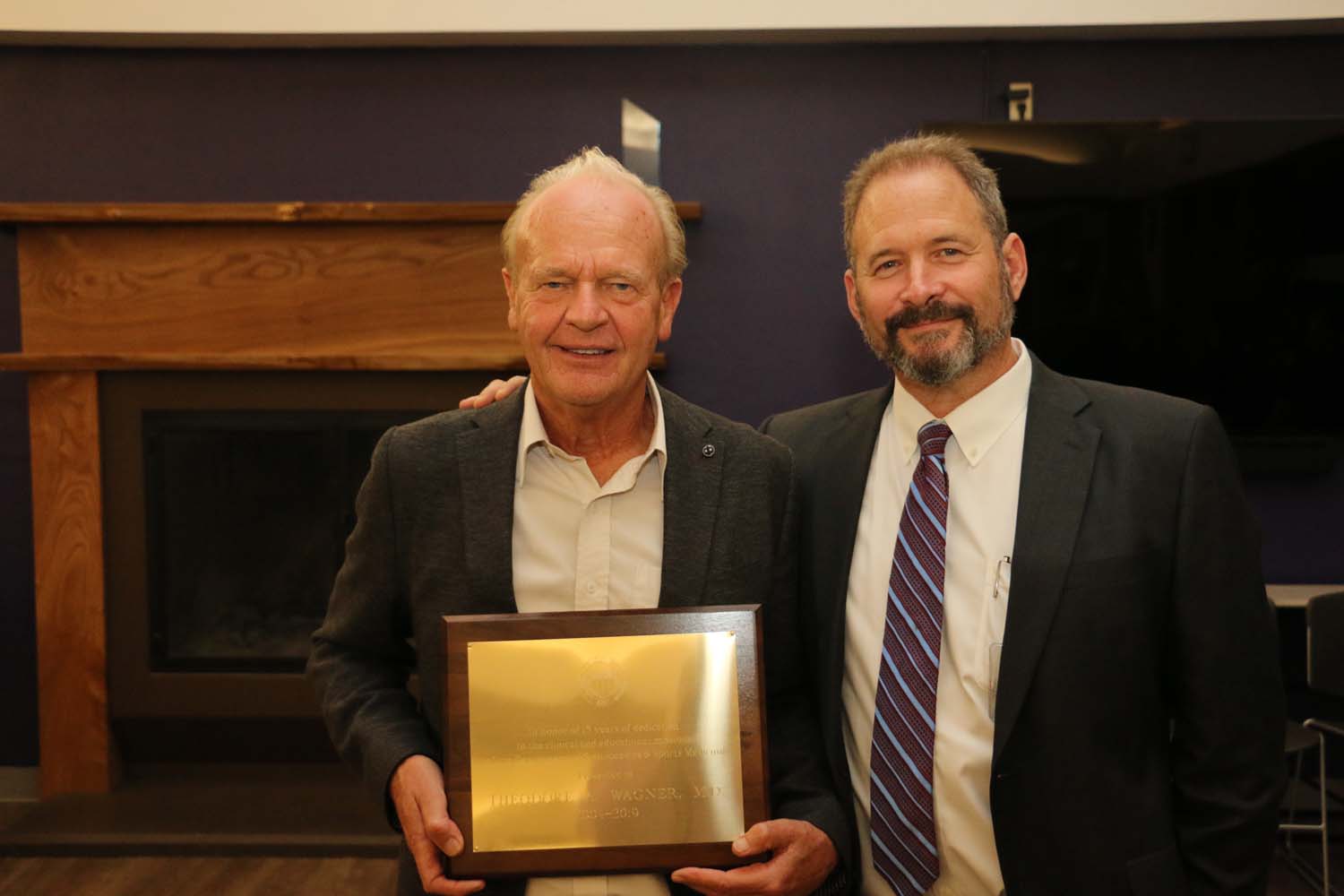 Dr. Eyre has served as the Ernest M. Burgess Endowed Chair for Orthopaedic Investigation since his arrival in the department in the 1980's. Creation of the chair was innovative at the time, using a basic science approach to orthopaedic research focusing on biology, genetics, and molecular factors rather than a biomechanical approach. Dr. Eyre is an international expert in collagen biology who has authored over 230 publications and developed 50 patents over the course of his career.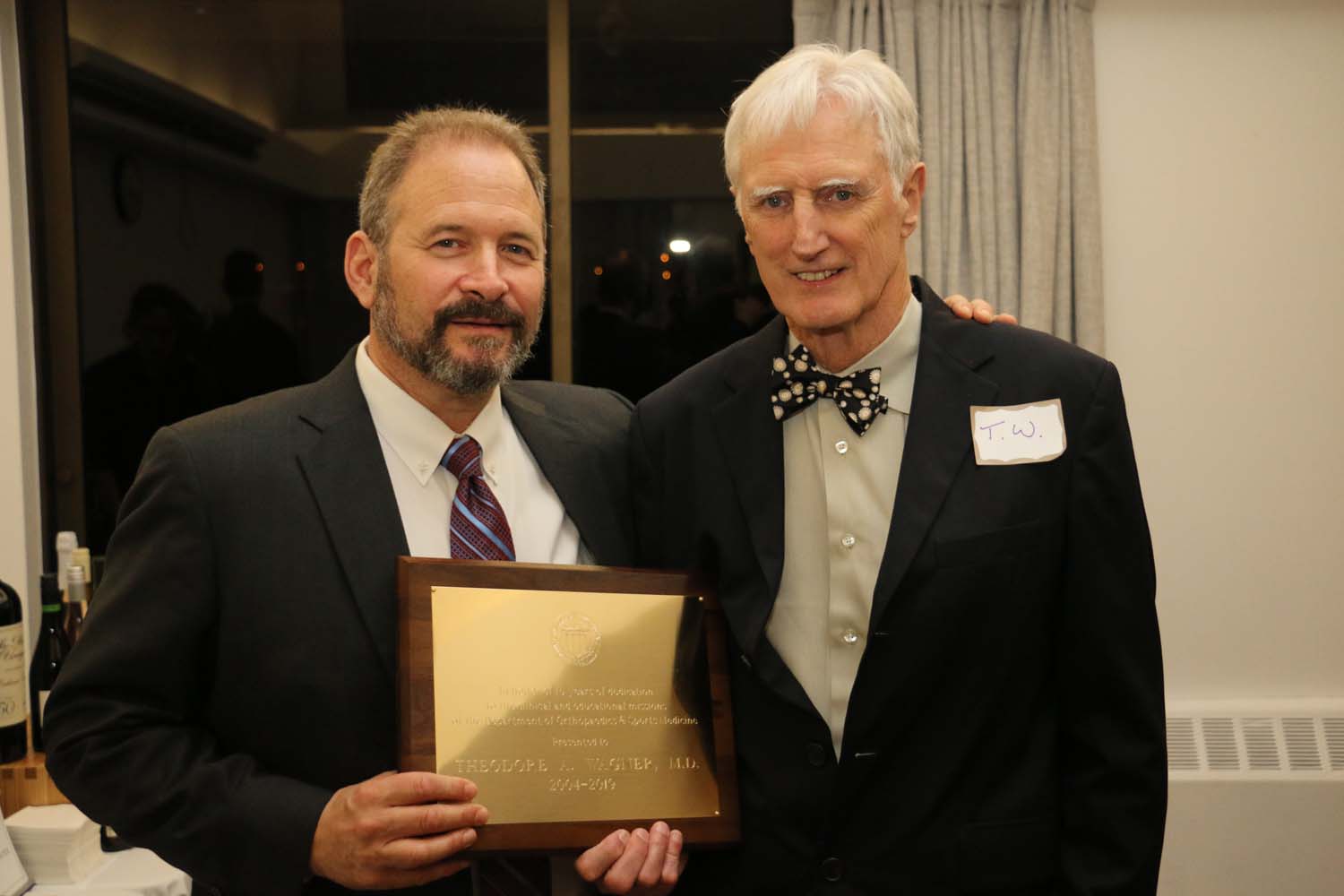 Dr. Wagner, after studying and working with experts in Japan and Montreal, joined a private practice for several years until he wanted to join the faculty at the University of Washington, Department of Orthopaedics & Sports Medicine to help pay back to the training program from which he graduated. Dr. Wagner brought new and innovative techniques and expertise to the University of Washington and established Seattle as one of the foremost spine centers. Dr. Wagner has travelled extensively internationally, sharing his knowledge with colleagues around the world and sharing his expertise with patients who otherwise wouldn't have access to treatment.
Drs. Eyre and Wagner will be missed, but both have established legacies in our department that will endure for years to come.
Watch highlights from the retirement celebration below including reflections from Dr. Chansky, Dr. Matsen, Dr. Eyre, and Dr. Wagner.