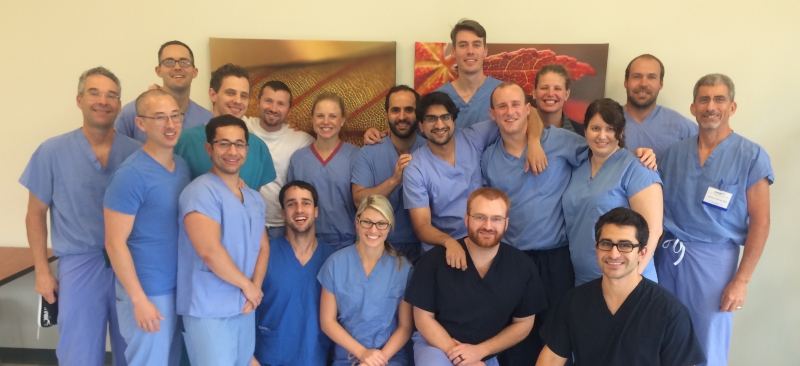 The R3 and R4 residents had a great week of arthroscopic training on September 21-25 at the 8th Annual, "University of Washington 2015 Arthroscopic Boot Camp."
Our 16 R3 and R4 residents, together with 4 attendings, performed a vast number of arthroscopic procedures on shoulder and knee cadavers, logging more than 40 hours of operating time. They tied innumerable arthroscopic knots on knot-tying stations and practiced shoulder repair techniques on dry models.
Faculty members Drs. Greg Schmale, Trey Green, Ben Service and Winston Warme were all impressed with the psychomotor and triangulation skills acquired in this short period of time!