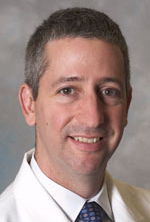 The Department of Orthopaedics & Sports Medicine Presents:
Research Grand Rounds
TOPIC: "BECOMING A CRITICAL READER"
PRESENTERS: Seth S. Leopold, MD
Professor
Department of Orthopaedics and Sports Medicine
University of Washington
Editor-in-Chief
Clinical Orthopaedics and Related Research
November 4, 2013
8 A.M. – 9 A.M
HR&T Room 117-121
Research Grand Rounds
A seminar series designed to
Stimulate research and develop academic innovators.
Encourage collaboration between basic science researchers and clinical scientists within the department.
Enable our Residents to successfully carry out their research requirement.
Enhance musculoskeletal knowledge across departmental disciplines.
Improve 'Know-How' in the process of research and orthopaedic techniques.
The 2013 Series, 1st Monday of the Month