Edited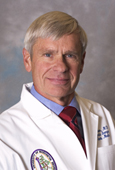 By

Frederick A. Matsen III, M.D.

,

Professor

,

UW Orthopaedics & Sports Medicine
Last updated: July 1, 2013
Contact
If you have questions regarding the ream and run procedure, feel free to email Frederick A. Matsen III M.D. at matsen@uw.edu.

For a recent publications on the factors causing chondrolysis, see Risk Factors for Chondrolysis of the Glenohumeral Joint and Published evidence demonstrating the causation of glenohumeral chondrolysis by postoperative infusion of local anesthetic via a pain pump.
For additional information on chondrolysis and its management, see the Shoulder Arthritis Blog.
Overview
Chondrolysis of the shoulder after arthroscopy - association with pain pumps to infuse local anesthetics after shoulder arthroscopy. Chondrolysis is a severe type of shoulder arthritis in which the cartilage of the joint is abruptly lost. It can occur in otherwise healthy shoulders after arthroscopic procedures. The risk of chondrolysis is increased when local anesthetics - either Bupivacaine (Marcaine) or Lidocaine (Xylocaine) - are infused into the joint for postoperative pain control. The inclusion of epinephrine in the infusion may further increase the risk. The risk of chondrolysis is also increased when radiofrequency or thermal energy are used in the joint.
Treatment of shoulder chondrolysis may require a ream and run procedure or a total shoulder.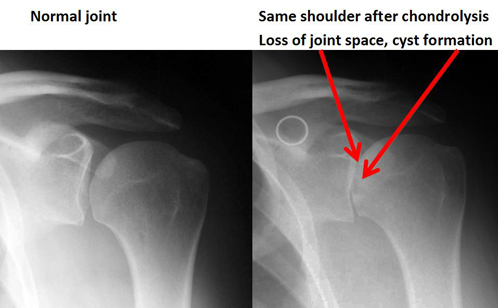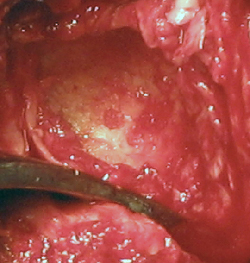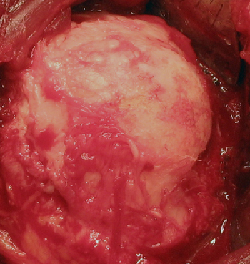 At the University of Washington Shoulder and Elbow Service we are seeing increasing numbers of patients referred with chondrolysis of the shoulder (glenohumeral joint). To date each of these cases has been associated with shoulder arthroscopy and the post-arthroscopic infusion of local anesthetics. The X-ray appearance and the surgical pathology consistently demonstrate the complete loss of articular cartilage not the focal loss that might be associated with mechanical damage from for example suture anchors. In none of these cases did infection or the use of intra-articular radiofrequency energy appear to be associated factors. Below are a series of radiographs and surgical photographs from these patients presented to demonstrate the characteristic features of this condition. Each of the patients was between 21 and 45 years of age and each had an arthroscopic procedure to address instability or a SLAP tear.
JBJS Articles:
Radiographs / X-rays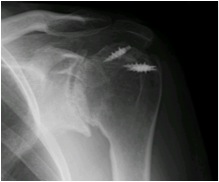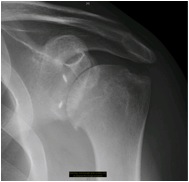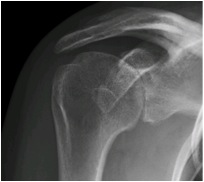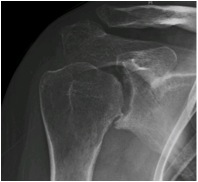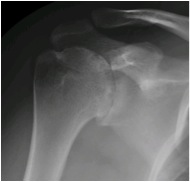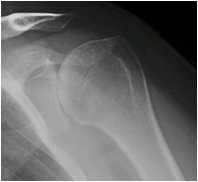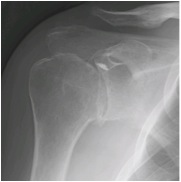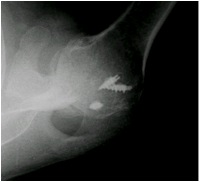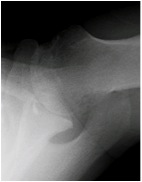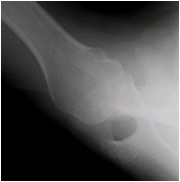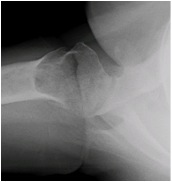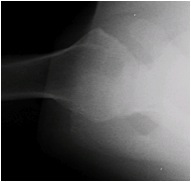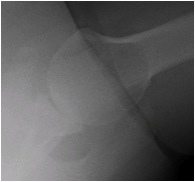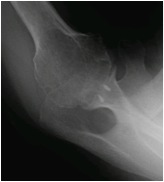 Surgical Photos