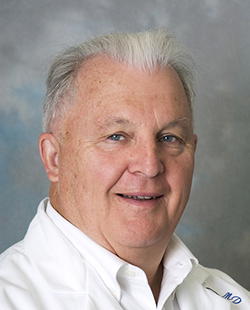 As part of its Mentor Campain, the Orthopaedic Research and Education Foundation is now accepting applications for the OREF Impact on the Patient-Physician Relationship Grant in Honor of Sigvard Hansen, M.D.
This grant provides up to $75,000 in funding and solicits investigator-driven research proposals that explore the impact of regulatory practices on the patient-physician relationship.
The OREF Sigvard T. "Ted" Hansen Jr., MD Mentor Campaign
The Orthopaedic Research and Education Mentor Campaign honors individuals who have made a significant impact in training future generations of orthopaedists. The mentor's fellows and residents are asked to contribute to an OREF research grant in a topic area chosen by the mentor.
Dr. Hansen has chosen the impact of required documentation on the patient-physician relationship as the focus of research for his Mentor Campaign.