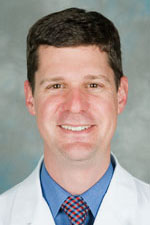 Medical School
University of Texas Health Science Center, 2000
Internship
University of Washington - Dept. of Surgery
Residency
University of Washington - Dept. of Surgery
University of Washington - Dept. of Plastic Surgery
Board Certification
American Board of Plastic Surgery, Hand Surgery, 2009
American Board of Plastic Surgery, Plastic Surgery, 2008
About
Dr. Friedrich is an Associate Professor in the Plastic Surgery Division at the University of Washington. He is an adjunct associate professor of in the Department of Orthopaedics & Sports Medicine. He practices at Harborview Medical Center and at Seattle Children's Hospital.
At HMC, he focuses on hand and wrist surgery and lower extremity reconstruction. He works actively with orthopedists to help provide comprehensive care in these areas. He also collaborates with urologists to provide urologic reconstruction.
He is one of two physicians at Seattle Children's who care for all of the hand and wrist problems at that facility, which includes all aspects of congenital hand differences and pediatric hand trauma. He also provides care for adults and children with brachial plexus injuries both at HMC and Seattle Children's.
Teaching Interests
He is actively involved in teaching different groups of students and trainees, both in the clinical and didactic settings. He has teaching responsibilities with the UW hand surgery fellowship; the plastic, general, and orthopedic surgery residencies; and the School of Medicine. He thoroughly enjoys all of them.
Patient Care Philosophy
I truly believe that the relationship between patient and surgeon is one in which we are equal participants. I always try to present all of the viable options to patients and help them decide which is best, rather than telling them which treatment option I will perform. I take this approach not just at the initial consultation, but throughout the treatment course.
Many problems that I treat require significant rehabilitation after treatment. While this certainly involves a commitment on the patient's part, I will be my patient's steadfast partner throughout the entirety of the treatment course, no matter the duration.
Clinical Interests
Adult and pediatric hand and wrist surgery; lower extremity reconstruction; brachial plexus surgery; microsurgery; and urologic reconstruction.
Personal Interests
He spends as much time as possible with his wife and two children. Cycling is a passion, and he also enjoys nonfiction reading, snorkeling and scuba, and the occasional round of golf.
Make an Appointment
Surgeries and Diagnosis
Expertise
Hand and Wrist Surgery, Reconstructive Plastic Surgery