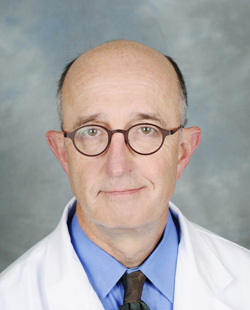 College
B.A. in Zoology, University of Washington, Seattle, WA, 1969-1973
Medical School
M.D., Saint Louis University School of Medicine, St. Louis, MO, 1973-1977
Internship
Saint Louis University Hospitals, St. Louis, MO, 1977-1978
Residency
Saint Louis University Hospitals, St. Louis, MO, 1978-1982
Fellowship
Hand Surgery Associates, Louisville, KY, 1982-1983
Microsurgical Fellowship, Acland, RA and Banis, JA, Louisville, KY, 1983
Board Certification
Board Certified
Certificate of Added Qualification in Hand Surgery
About
In 1977, Dr. Hanel received his medical degree from St. Louis University School of Medicine. He then completed an Orthopaedic Residency from St. Louis University Health Center. Dr. Hanel completed a Fellowship in Hand and Microsurgery at the University of Louisville in 1984.
In 1985 he served on the Hand Surgery Service at the Medical University of South Carolina. From 1985 to 1988, Dr. Hanel was Assistant Professor at the Department of Orthopaedics at St. Louis University. From 1988 to 1992 he was assistant professor and co-director at the Hand Surgery Fellowship Program at the Medical College of Wisconsin.
In 1992, Dr. Hanel joined our Hand Surgery Service at the University of Washington as an Associate Professor. His areas of expertise include Hand Trauma where he focuses his interest at Harborview Medical Center, the only Level I Trauma Center in Western Washington. He is also in charge of the Pediatric Hand Surgery Program at Seattle Children's Hospital, which the affiliated hospital at the University of Washington providing comprehensive subspecialty care for all pediatric medical problems.
Dr. Hanel's research interests include outcome studies related to Hand Surgery and Hand Trauma as well as biomechanical studies related to methods for treating hand injuries. In order to improve the care for patients with upper extremity trauma, Dr. Hanel has worked to develop new techniques for the emergency treatment of patients with injuries ranging from amputations to need for soft tissue coverage.
Clinical Interests
Dr. Hanel's clinical interests include hand and wrist problems including congenital hand problems; carpal tunnel syndrome and cubital tunnel syndrome; arthritis involving hands, wrists and elbows; fractures and dislocations of hands and forearms; artery and tendon problems; and complications resulting from earlier treatments.
Make an Appointment
325 9th Avenue
1st Floor
Seattle, WA 98104
908 Jefferson St.
6th Floor
Seattle, WA 98104
Surgeries and Diagnosis
Surgeries:
Carpal tunnel release
Cubital tunnel release
Reconstruction of stiff elbows
Total elbow arthroplasty
Wrist reconstruction including fusion
Arthritis reconstruction of the thumb and fingers
Repair of tendon, artery and skeletal injuries
Reconstruction of pediatric hand defects and injuries
Free tissue transfer (the use of microsurgical techniques to salvage injured limbs)
Diagnosis:
All hand problems acute and acquired, including:
Congenital hand problems (birth defects)
Peripheral nerve injury (carpal tunnel syndrome, cubital tunnel syndrome)
Arthritis involving the hands and elbows
Fracture and dislocations involving the elbow, forearm, wrist, and digits (including treating the complications of injuries treated elsewhere)
Artery and tendon problems
Management of soft tissue defects involving the upper and lower extremity
Publications
Scientific Publications: (PubMed Listing)
Suggested Articles
Presentations
February 3, 2016: Terrible Triad Injuries and the Complex Elbow: Current Concepts
http://www.youtube.com/embed/OCUfwpX7tEk
Daphne M. Beingessner, M.D., Associate Professor
Douglas Hanel, M.D., Professor
Neil S. Tarabadkar, M.D., Orthopaedic Surgery Resident