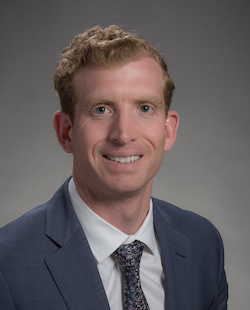 Medical School
Loyola University Chicago
Fellowship
Rothman Orthopaedic Institute
About
Corey Schiffman, MD, is an orthopaedic surgeon specializing in shoulder and elbow surgery. Dr. Schiffman believes in a team approach to patient care and utilizes the practice of evidence-based medicine to offer his patients leading-edge surgical techniques and procedures.
His main goals are improving quality of life and helping patients return to the most enjoyable activities. Dr. Schiffman's clinical expertise includes the arthroscopic and open treatment of all shoulder and elbow conditions, including arthritis, tendon disorders, joint instability, and fractures. Common procedures include shoulder and elbow replacement, arthroscopic rotator cuff repair, arthroscopic shoulder stabilization, tendon transfers, fracture fixation, and sternoclavicular joint reconstruction.
Personal Interests
Dr. Schiffman enjoys the Seattle culinary scene, mountain biking and snowboarding during his free time.
Make an Appointment
4245 Roosevelt Way NE
Second Floor
Seattle, WA 98105