Alexander Bertelsen, PA-C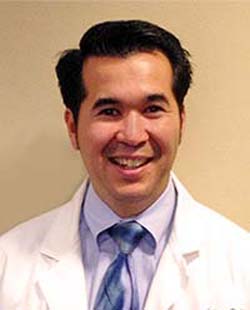 College
AAS, Tacoma Community College, 2002
Medical School
BCHS, University of Washington School Medicine, MEDEX Northwest, 2005
Board Certification
NCCPA - certified
About
Alexander Bertelsen, P.A.-C., is a board certified physician assistant at the Hand, Elbow and Shoulder Clinic at UWMC-Roosevelt and a UW teaching associate of Orthopedics and Sports Medicine.

Bertelsen works with patients needing orthopedic care for their elbows and shoulders. He strives to know his patients and provide them with the best care he can.

Bertelsen received his medical education from the UW. His clinical interests include shoulder arthritis, rotator cuff tears, rotator cuff arthropathy, shoulder instability and elbow disorders. His research interests include the dynamics of the shoulder and shoulder surgical technique.
Patient Care Philosophy
Get to know your patients and provide the best care that you can.
Personal Interests
In his free time Bertelsen enjoys backpacking, running and traveling.
Make an Appointment
4245 Roosevelt Way NE
Second Floor
Seattle, WA 98105
Surgeries and Diagnosis
Surgeries:
Shoulder arthroplasty
Rotator cuff repair
Shoulder instability repairs
Elbow arthroplasty
Diagnosis:
Shoulder arthritis
Rotator cuff tears
Rotator cuff arthropathy
Shoulder instability