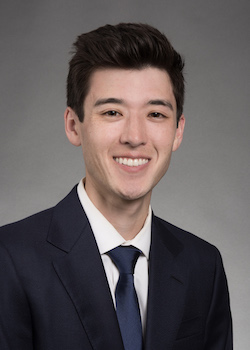 Dr. Sean Pirkle (R2) shared his candid perspective on orthopaedic residency in the OrthoBuzz, a blog of the Journal of Bone and Joint Surgery.
In his blog post Dr. Pirkle addresses facing the feelings of self-doubt that some residents may encounter during their orthopaedic training. Dr. Pirkle examines the relationship between stress and performance and what has helped him overcome feelings of uncertainty.
Read Dr. Pirkle's blog post here: Am I a Bad Resident? Facing Self-Doubt in Orthopaedic Training.
OrthoBuzz is a blog from the publishers of the Journal of Bone and Joint Surgery and aims to inform readers of about developments in orthopaedics that affect the day-to-day practice.
11/02/2022