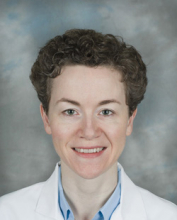 Daphne M. Beingessner, M.D.
Professor
Vice Chair for Quality Improvement
The Dean has approved the request to create a position of Vice Chair for Quality Improvement for the Department of Orthopaedics and Sports Medicine. This is our first new Vice Chair position in years and we are grateful that Dr. Daphne Beingessner has agreed to serve in this position.
Dr. Beingessner is a masterful and compassionate surgeon who leads by example and cares for patients with the most complex injuries. In addition Dr. Beingessner has extensive quality improvement experience, serving as the Surgical Director for Quality Improvement for Harborview Medical Center and as the Director of Quality Improvement for our orthopaedic program at Harborview. In this new role Dr. Beingessner will lead strategic QI initiatives including factors such as quality, cost, healthcare disparities, clinical pathways and transitions in patient care. The Vice Chair for QI has responsibility for directing quality data acquisition and analysis, QI issue-tracking for the Department, and will coordinate as needed with Patient Safety and Risk Management. The Director of QI will also work with the Program and Associate Program Directors to develop and oversee resident QI projects and advise interested faculty on the development and execution of QI projects. The Director will work to make QI a more cohesive and coordinated program throughout the department.