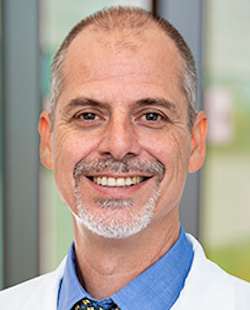 Dr. Burt Yaszay has been selected for the innaugural class of the Pediatric Orthopaedic Association of North America's (POSNA) Leadership Program.
Dr. Yaszay was selected among a competitve list of applicants for his career experience demonstrating exceptoinal promise and potential for future leadership.
The POSNA Leadership Program is a 2 year commitment where a mentor is matched with a mentee to provide personal and career development guidance.
Mentors and mentees meet several times a year to discuss topics such as the mentee's career, goals, issues they face, research initiatives, challenging cases, or surgical issues. Mentees can utilize the program to enhance their perspectives on leadership within their institution, specialty area or within POSNA, hone the research related aspects of their practice, or connect with other POSNA members who have had similar experiences.
The POSNA Mentorship Committee also collaborates with the Diversity Committee to optimize the program's role in realizing POSNA's goals for diversity and the importance of mentorship for all POSNA members.
02/23/2023