Available via the American Academy of Orthopaedic Surgeons, Dr. Bradford Henley moderates a webinar on medical coding and the Global Surgical Package.
This webinar discusses the global surgical package. The global surgical package includes all necessary services normally furnished by a surgeon before, during, and after a procedure.
View the video at the AAOS Orthopaedic Video Theater.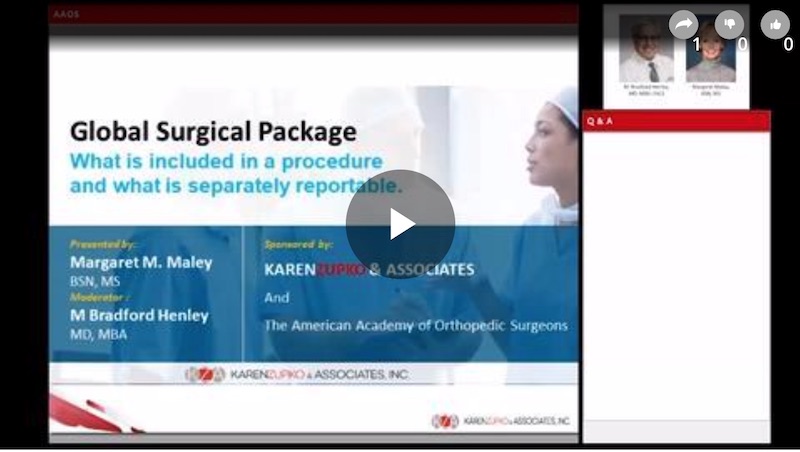 09/27/2022