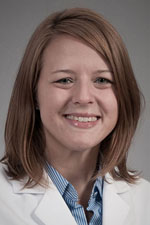 Congratulations to Dr. Amanda Roof for being awarded 1st place at the 2014 Wash­ing­ton State Orthopaedic Asso­ci­a­tion (WSOA) Annual Meet­ing in Res­i­dent Paper Con­test.
Dr. Roof is a member of the Musculoskeletal Systems Biology Lab and presented on her zebrafish research at the meeting.
Paper: Botulinum Toxin Induces Muscle Paralysis and Inhibits Bone Regeneration in Zebrafish
Congratulations, Amanda!