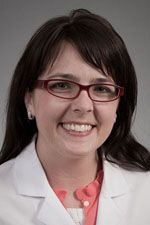 Bitten on the hand? Skipping treatment is risky, researchers warn
Health+Safety Magazine, January 14, 2015
"Promptly treating human or animal bites to the hand can help prevent serious infections, stress the authors of a new literature review from the Department of Orthopaedics and Sports Medicine at the University of Washington.
Bites from animals or humans – both of which contain a broad range of bacteria in their saliva – can lead to infection, permanent disability or even amputation, according to a press release from the American Academy of Orthopaedic Surgeons, which published the study."
Read the rest of the news article here: http://www.safetyandhealthmagazine.com/articles/11695-bitten-on-the-hand-skipping-treatment-is-risky-researchers-warn
The original research paper published in the January issue of the Journal of American Academy of Orthopaedic Surgeons:
Human and Other Mammalian Bite Injuries of the Hand: Evaluation and Management
Stephen A. Kennedy, MD, Laura E. Stoll, MD and Alexander S. Lauder, MD
J Am Acad Orthop Surg January 2015 ; 23:47-57.; doi:10.5435/JAAOS-23-01-47