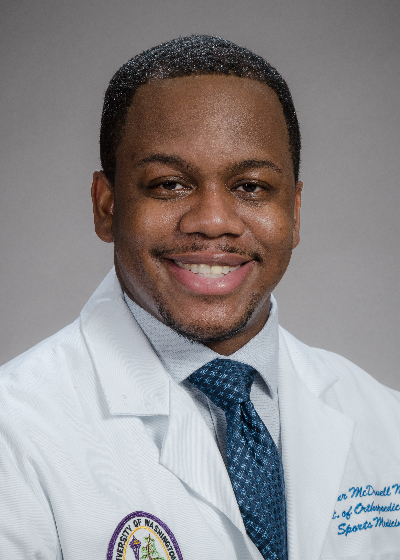 Arthur McDowell, MD (R3) has been awarded the Outstanding Consultant of the Year - HMC by the UW Emergency Medicine Residency Program for 2021-2022 academic year.
Congratulations, Dr. McDowell!
Our orthopaedics residents work in partnership with UW Emergency Medicine Department to help provide world class healthcare. When the Emergency Department runs into a complicated issue involving orthopaedic issues they will consult with our residents on how best to proceed.
This award recognizes the stellar support and contributions Dr. McDowell has provided to UW Emergency Medicine staff at Harborview Medical Center when providing orthopaedic consultations.
09/23/2022