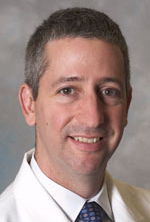 Patient Heather Burger describes the effects of having massive arthritis in her right hip.
"Within a year it was so bad that I wasn't sleeping. I could barely walk. I couldn't even get out of a car without leaning on someone."
Burger sought the advice of three different orthopedic surgeons. She was discouraged when they all gave her similar advice — take ibuprofen. Burger began to lose hope that she would ever be active again.
"When you're in so much pain that you can't sleep, you're crabby all day, you can't function at work, and eventually you start to fall apart physically," she says.
Burger was unwilling to resign herself to a life of pain and inactivity. While searching for information about hip treatments, she found UW Medicine orthopedic surgeon Seth S. Leopold, M.D. She decided to try one more time, and made an appointment with him.
Her condition was so severe that Dr. Leopold recommended hip replacement. "To me, joint replacement surgery is a
last resort. I typically recommend a brace, medication or activity modification first. But it became apparent that someone that young wouldn't tolerate the pain and limitations long-term. Her symptoms were too severe," says Dr. Leopold.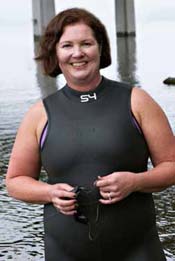 Six weeks after surgery, Burger was able to walk without assistance. Just 12 weeks after surgery, she went hiking with her husband for the first time in months without pain.
For more information about the UW Medicine Hip & Knee Center at Northwest Hospital, call 206.520.5000.