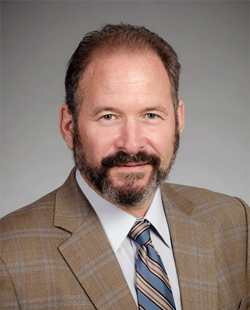 Dear UW Orthopaedics & Sports Medicine alumni and friends of the department,
I hope you and your families are well and have been able to stay healthy and safe during this incredibly challenging year. We have been fortunate to be able to take some solace and refuge in our mission encompassing education, research, and delivery of exceptional patient care.
As you know, we live in a world where prospective patients and the public place much emphasis on "rankings" (Yelp, etc.), while the validity of these rankings does not necessarily reflect the quality of the service provided or the circumstances in which they are delivered. U.S. News & World Report analyzes data from nearly 5,000 medical centers and survey responses from more than 30,000 physicians to rank hospitals in 16 adult specialties.
For our Department and UW Medicine, the U.S. News national ranking is complicated because we are not ranked as a system; rather the services at the University of Washington Medical Center, Seattle Children's Hospital and Harborview Medical Center are considered and ranked as individual hospitals. Thus, the great depth and breadth of quality service we provide in aggregate is not reflected by the U.S. News Best Hospital Report.
Nevertheless, the national rankings are public, and we are doing all we can to assure that they reflect the excellence of the UW Department of Orthopaedics & Sports Medicine. We always strive for excellence and improvement in all that we do, and we value our alumni and colleagues in the community and around the country.
We would of course love to hear from you at any time and would enjoy a visit when you are able to safely come to Seattle.
With much appreciation,
Howard
Howard A. Chansky, M.D.
Professor and Chair
Department of Orthopaedics and Sports Medicine
University of Washington School of Medicine