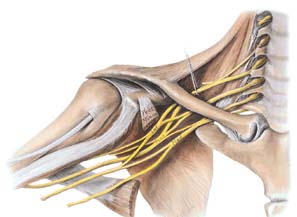 Course for Therapists
Registration Now Open!

Click here to download the brochure and registration form.
Guest Lecturers
John Lubahn, MD
Chairman of Orthopaedics and Director of Medical Education,
Hand, Microsurgery, and Reconstructive Orthopaedic Surgeon
Hamot Medical Center, Erie, Pennsylvania
Past President, American Foundation for Hand Surgery (AFHS)

Terri Wolfe, OT/CHT
Director of the Hand and Upper Body Rehabilitation Center
Erie, Pennsylvania
Past President and Founding Member,
American Society of Hand Therapists (ASHT)
Course Locat ion
Health Sciences Building | Hogness Auditorium
1959 NE Pacific Street | 4th Floor, Room A-420
For more information, please visit the UW Hand Center website or contact us at uwhand@u.washington.edu.