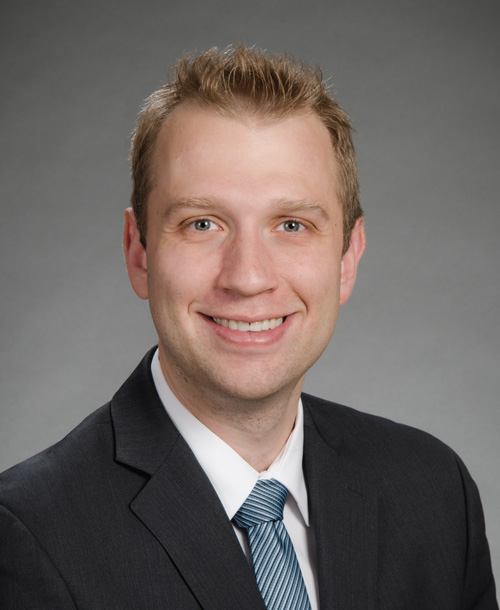 College
Rutgers University, New Brunswick, NJ, BS Biomedical Engineering
Medical School
Rutgers University - Robert Wood Johnson Medical School, Piscataway, NJ
Residency
Penn State Milton S. Hershey Medical Center, Hershey, PA
Fellowship
Harborview Medical Center, University of Washington Medical Center, Seattle, WA
About
Dr. Gendelberg is a UW Spine Surgeon and is a clinical instructor in the department of Orthopaedics. He specializes in degenerative spine conditions, disc herniations, trauma and spinal deformity.
Dr. Gendelberg earned his bachelor's degree in Biomedical Engineering from Rutgers University where he graduated Summa Cum Laude. He also earned M.D. from Rutgers – Robert Wood Johnson Medical School. He completed his Orthopaedic Residency at Penn State Hershey Medical Center, and then completed his fellowship in Spinal Surgery at UW-Harborview Medical Center.
In residency he was elected by his peers to be an AOA emerging leader. He is active in a collection a national spine associations and sits on multiple committees.
Patient Care Philosophy
At UW Medicine, we have a multidisciplinary team to provide our patients with the best spine care modern medicine has to offer.
As a physician, my philosophy is to treat my patients as if they were my family. I believe that speaking and getting to know my patients is of the utmost importance since every patient is different and their care should be tailored to their individual needs. Furthermore, making the patient an active participant in their care leads to the best outcomes.
Clinical Interests
Clinical research in spine trauma; spine deformity; degenerative spine conditions; herniated discs; spinal cord injury; healthcare policy
Personal Interests
Traveling, photography, scuba diving and backpacking.
Make an Appointment
Publications
Gendelberg D, Hennrikus W. Lyme Arthritis of the Pediatric Elbow. Orthopedics 2018 May 16:1-5. PMID: 29771396
Gendelberg D, Hennrikus W, Sawyer C, Armstrong D, King S. Decreased Radiation Exposure Among Orthopedic Residents is Maintained When Using the Mini C-Arm After Undergoing Radiation Safety Training. Orthopedics. 2017 Jun 9:1-5. PMID: 28598494
Taylor KF, Gendelberg D, Lustik MB, Drake ML. Restoring Volar Tilt in AO Type C2 Fractures of the Distal Radius With Unilateral External Fixation. J Hand Surg Am. 2017 Apr 12. PMID: 28412187.
Pace GI, Zale C, Gendelberg D, Taylor KF. Self-reported outcomes for patients undergoing revision carpal tunnel surgery with or without hypothenar fat pad transposition. Hand (N Y). 2017 Mar. PMID: 28347173
Stepanyan H, Gendelberg D, Hennrikus W. Management of simple clavicle fractures by primary care physicians. Clin Pediatr. 2016 Aug 5. PMID: 27496001
Radcliff KE, Morrison WB, Kepler C, Moore J, Sidhu G, Gendelberg D, Miller L, Sonagli M, Vaccaro AR. Distinguishing pseudomeningocele, epidural hematoma, and postoperative infection on postoperative MRI. Clin Spine Surg. 2016 May 2. PMID: 27137161
Gendelberg D, Hennrikus W, Slough J, Armstrong D, King S. A Radiation Safety Training Program Results in Reduced Radiation Exposure for Orthopaedic Residents When Using the Mini C- Arm. Clin Orthop Relat Res. 2016 Feb;474(2):580-4 PMID: 26566977
Pace GI, Gendelberg D, Taylor KF. Does Attempted Reduction of Isolated Small Finger Metacarpal Neck Fractures Reduce the Measured Angular Deformity at Final Follow-up? J Hand Surg Am. 2015 Aug;40(8):1582-5. PMID: 26143966
Smith JS, Sidhu GS, Bode K, Gendelberg D, Maltenfort M, Ibrahimi D, Shaffrey C, Vaccaro AR. Operative and Nonoperative Treatment Approaches for Lumbar Degenerative Disc Disease Have Similar Long-Term Clinical Outcomes Among Patients with Positive Discography. World Neurosurg. 2014 Nov;82(5):872-8 PMID: 24047821
Helgeson MD, Gendelberg D, Sidhu GS, Anderson G, Vaccaro AR. Management of Cervical Spine Trauma - Can a Prognostic Classification of Injury Determine Clinical Outcomes?. Orthopedic Clinics of North America. 2012 Jan;43(1):89-96 PMID: 22082632
Research
Research in spine trauma; spinal deformity; degenerative spine condition; quality of care.