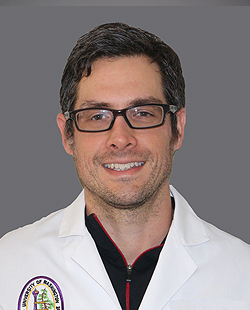 About
Carlos Caso is a certified physician assistant who practices orthopedics with the shoulder and elbow team at the UWMC- Roosevelt Clinic and the Eastside Specialty Center. 
He practices under supervising physician, Dr. Winston Warme. He conducts evaluation and treatment of shoulder and elbow conditions with a subspecialty of sports medicine practice such as arthroscopy. 
He has been in orthopedic medicine for 12 years and is a graduate of the University of Washington's physician assistants program.
Patient Care Philosophy
I think that getting to know a patient by establishing rapport and talking to them, then performing a good physical exam is the cornerstone to orthopedic practice; imaging and other studies are important but ancillary.
People appreciate being listened to and like a hands on exam as it gives them confidence that we take the time to show them that we care.
Personal Interests
I enjoy being around my wife and kids, reading history, old school calisthenics and climbing.
Make an Appointment
3100 Northup Way
Box 356005
Bellevue, WA 98008
4245 Roosevelt Way NE
Second Floor
Seattle, WA 98105